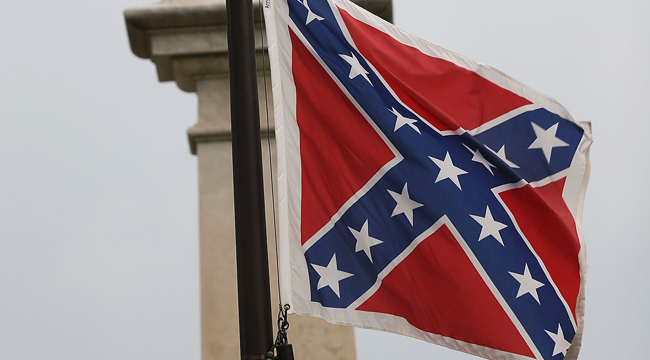 In the wake of the tragic Charleston shootings, the Confederate flag came under renewed scrutiny this week, with South Carolina Governor Nikki Haley calling for the removal of the flag from Capitol grounds. Retailers are now feeling the pressure, too.
John Oliver recently suggested that the Confederate flag is only useful in one capacity: "Seen on t-shirts, belt buckles and bumper stickers to help the rest of us identify the worst people in the world." Well, these people will have a harder time finding their belt buckles after big-box retailer Walmart pulls all Confederate flag merchandise from its shelves:
As of Monday afternoon, Walmart.com carried the Confederate flag as well as attire featuring the flag's design, such as T-shirts and belt buckles.

"We never want to offend anyone with the products that we offer. We have taken steps to remove all items promoting the confederate flag from our assortment — whether in our stores or on our web site," said Walmart spokesman Brian Nick. "We have a process in place to help lead us to the right decisions when it comes to the merchandise we sell. Still, at times, items make their way into our assortment improperly — this is one of those instances."
Walmart isn't the only retailer taking the plunge; Sears (which also operates Kmart) will also remove the merchandise from its online stores. CNN repeatedly reached out to Amazon and eBay for their take on the subject. Both online retailers met requests with radio silence.