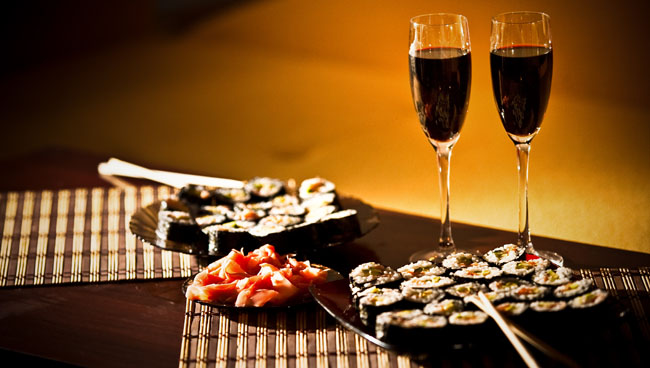 I'm assuming Nathan Phifer of Friendswood, Texas is a fan of the finer things in life. This is going by a report from Click2Houston, which says that, last week, Phifer indulged in wine and sushi from his local H-E-B grocery store. And by "indulged in some wine and sushi," I mean of course that he chugged the wine in the bathroom and then made off with pants sushi.
He selected three bottles of wine and put them in his pants pockets, then walked into the restroom where he drank two of the bottles.

When Phifer left the restroom, he walked to the sushi bar and picked up a package of sushi. He then walked over to another aisle, stuffed the sushi in his pants and walked out of the store without paying, police said.
What's really important here is, what kind of wine did he save to enjoy with the sushi? Was it a nice dry rosé, or a semisweet Riesling or even a crisp Sauvignon Blanc? All I know is that if it was a Merlot or something, they should just lock him up and throw away the key.
(Via Click2Houston)