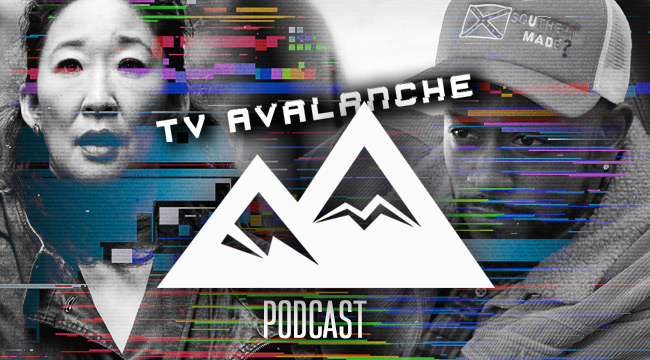 Welcome to another episode of TV Avalanche, where Brian Grubb and I try to sort out the best, worst, and most interesting things happening in Peak TV.
The podcast took a week off while I was on vacation and Brian was in charge of Uproxx's TV coverage, so we start things off with a discussion of a show that debuted while we were off: BBC America's hitwoman-vs-spy drama Killing Eve, from Fleabag creator Phoebe Waller-Bridge. From there, we preview Netflix's latest series, the big-budget Lost in Space remake, a discussion which included Brian confusing the original Lost in Space Robot with Robby the Robot from Forbidden Planet. To clarify, Robby is on top with Lt. Columbo, Will Robinson's Robot is below: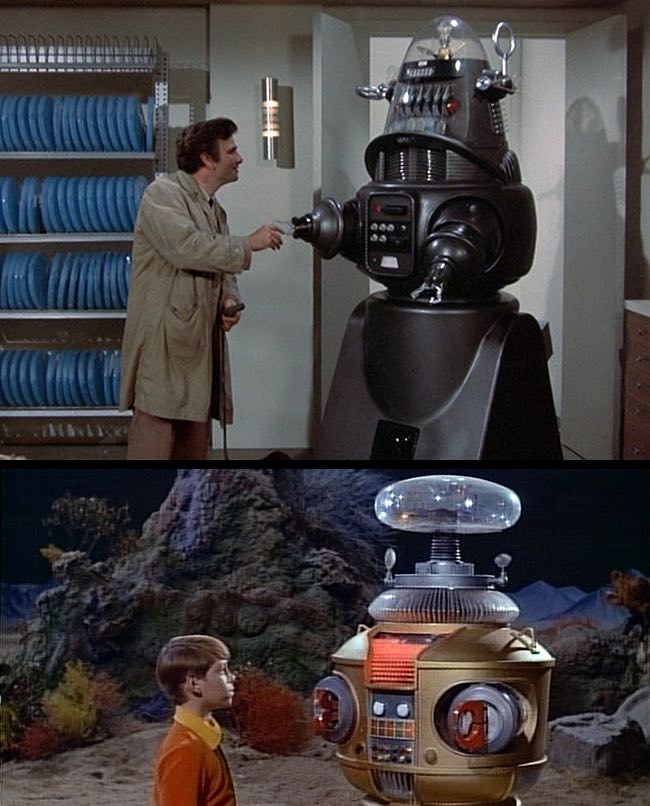 Once the robot talk is done, we talk about the final season of New Girl, which debuts tonight (earlier today, Brian wrote at length about his love of Nick Miller), then answer a listener question about TV shows that would do well to add a dance number.
And we close things out with spoiler talk about the early, easy frontrunner for Episode of the Year: Atlanta's "Teddy Perkins" (which I reviewed yesterday).
As always, you can send questions to tvavalanche@uproxx.com, or tweet with the hashtag #TVAvalanche. We could definitely use a build-up of questions for when I come back from vacation.
You can also follow the podcast directly on Twitter. Uproxx now has a dedicated TV Avalanche page with links to all the ways you can subscribe, but just in case, the podcast is available on iTunes (please rate and review if you haven't already), Stitcher, Google Play, and Android. You can also stream it below or download it from SoundCloud. Our theme song is "Brundlefly" by The Zombie Dandies, which you can download here.
The rundown:
0:00 – 9:30 Westworld spoiler stunt
9:30 – 17:30 Killing Eve
17:30 – 28:45 New Girl
39:50 – 45:45 Listener Mail
45:45 – 1:08:02 Atlanta: "Teddy Perkins"