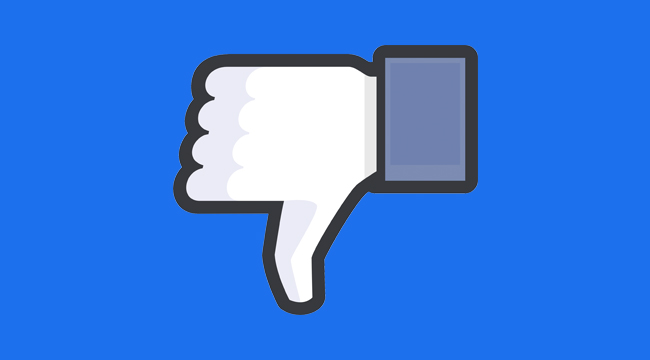 The Guardian's explosive report on Cambridge Analytica's privacy violation of using of data compiled by Facebook to help shape the outcome the 2016 election has led to a growing backlash dubbed #DeleteFacebook. The "information warfare," which was shaped by Steve Bannon and Breitbart money-man Robert Mercer to help the Trump campaign is now under investigation in the United Kingdom and the United States, with Facebook left without an explanation of how Cambridge Analytica acquired the information of 50 million users.
Now people are taking matters into their own hands, calling to #DeleteFacebook. In the ensuing fallout, Facebook's security chief has reportedly walked away from the company after disagreeing with how they should handle disinformation, and the company's stock plunged nearly five percent by the time the closing bell rang on Wall Street Monday.

But deleting and walking away isn't so simple for some. Facebook has become an institution and such a part of people's lives, many of whom may not be political on the platform, and they may not want to delete their accounts. It's how they keep in touch with family and old friends and share pictures.
And for those who plan on moving forward to delete their accounts, the reality is setting in: they've spent years accumulating pictures, videos, and memories. Now what? Even if they deactivate and/or delete their page, Facebook will still have it sitting, ready and waiting on a server somewhere. And is there any way to move all of their pictures to a hard drive simply and efficiently?
So what are the alternatives to Facebook and its Messenger app? What about Instagram's tracking of you? Are there any alternatives that are more secure?
As people have pointed out, at one point MySpace was an unstoppable machine. Its reach was minuscule compared to the number of users Facebook has today, but the backlash is gaining momentum, and if it affects Facebook's bottom line, a change could come.