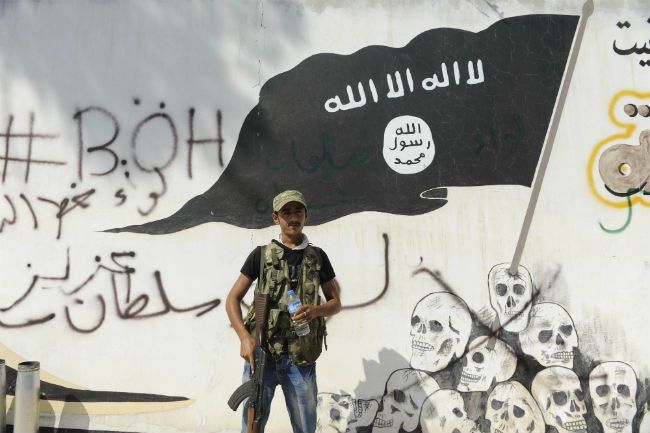 A recent report from the Pentagon suggests ISIS may soon evacuate its stronghold in Raqqa, Syria, as relayed by The New York Times. Pentagon spokesman Captain Jeff Davis says one reason that the Islamic State may want to leave Syria is because of cracks in its infrastructure.
News of ISIS departing Syria comes as the Donald Trump administration is looking for new ways to battle the group. A few ideas floated around, including the possibility of sending ground troops to the country and teaming up with Russia, although Defense Secretary General James Mattis dispelled that notion. But the U.S. may need to revise their plans if ISIS truly relocates. Davis said there are definite signs that ISIS administrators and bureaucrats are preparing to abandon Raqqa:
"A lot of their administrators and bureaucrats now are beginning the process of leaving Raqqa and moving their operations further down river. So they have definitely taken note of the fact that the end is near in Raqqa and we are seeing now an exodus of their leadership."
Davis did not specify how many members are fleeing, but the news comes as a U.S.-backed alliance of Arab and Syrian Kurdish fighters are embarking on a new attack against ISIS. Reuters noted that the Islamic State might have some difficulty finding new strongholds as the terror organization is "under pressure" in its Iraqi base of Mosul and throughout Syria.
(Via The New York Times & Reuters)