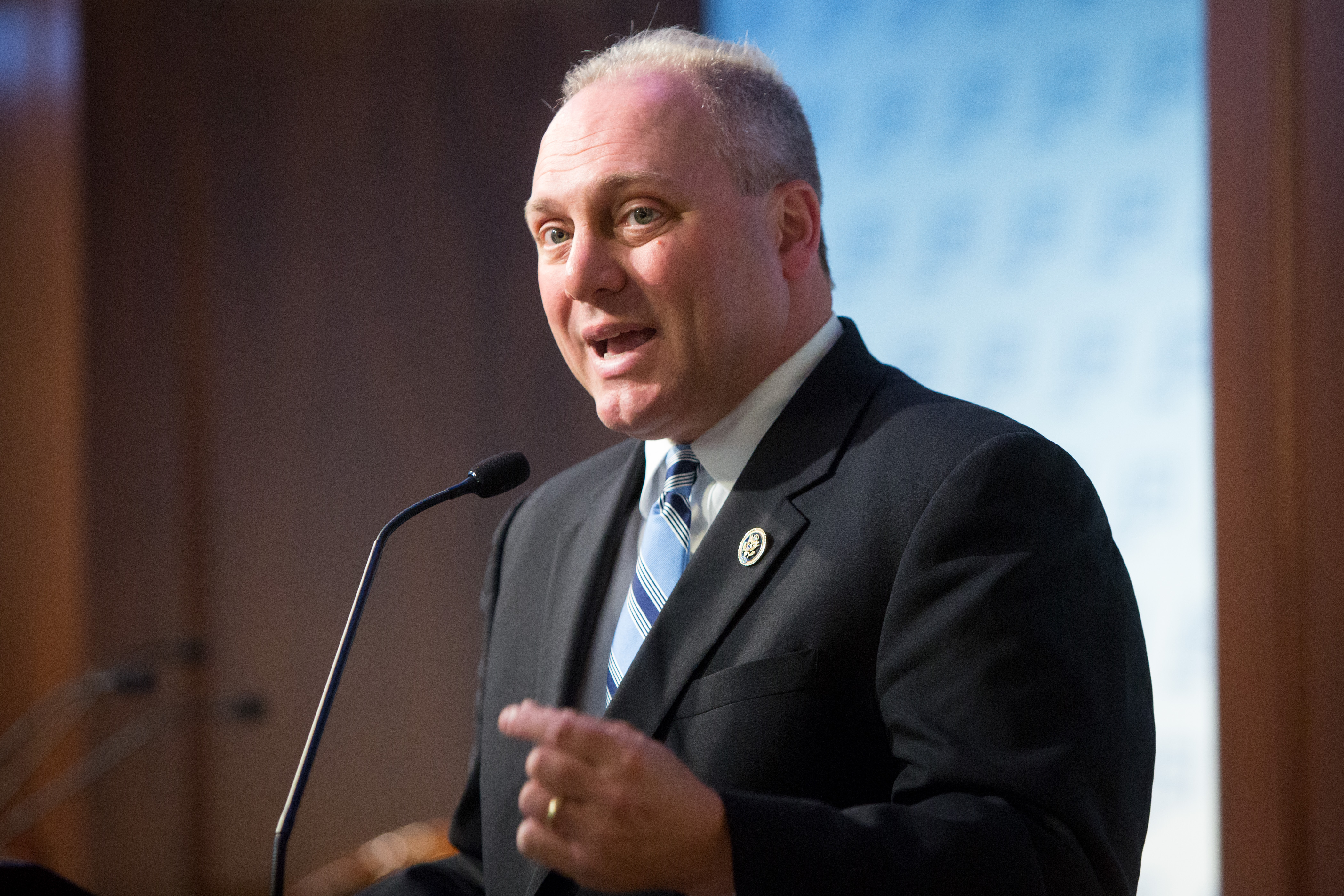 Steve Scalise has taken another step forward on the long road to recovery and has been re-released from the ICU after returning a week ago due to surgery for an infection. He is still in serious condition, but at least there's some good news coming from MedStar Washington Hospital Center. The House Majority Whip was shot in the hip a month ago by a lone gunman during an early morning practice ahead of the annual charity Congressional Baseball Game.
Five people total were shot by gunman James Hodgkinson, a disgruntled man from near St. Louis with a history of violence and anti-Republican sentiments. Tyson Foods lobbyist Matt Mika was shot in the chest but was released from George Washington University Hospital on June 23rd. Capitol Police Officer Crystal Griner was shot in the ankle and was expected to make a full recovery. Staffer Zack Barth also survived with minimal injuries thanks to the quick thinking of U.S. Sen. Jeff Flake, who used his belt as a tourniquet on Barth's leg. The fifth was the shooter himself, who was killed by swift-acting police. Scalise is the only victim who is still in the hospital.
The hospital has not provided another official update since last week, but a source close to the Scalise family indicated he is out of the ICU and continuing to recover. When he was first admitted to MedStar after the shooting, Scalise was in "imminent risk of death" from blood loss an internal injuries caused by the bullet. He underwent surgery and managed to progress from critical to fair condition in recent weeks. However, the infection was a setback and required an additional surgery. Hopefully that was the last serious hurdle, and he will continue to recuperate.
(Via The Advocate)