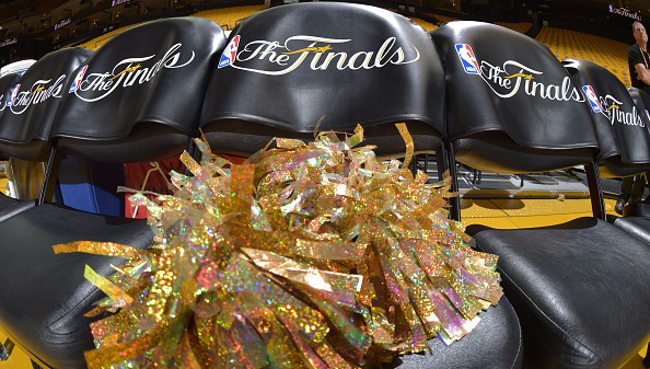 Want tickets to Game 7 of the NBA Finals at Oracle Arena? Better yet, want courtside seats? If there are any left, it's gonna cost you. To be more precise, it's gonna cost you about the average American's annual salary. According to Darren Rovell of ESPN.com, StubHub just made history when they sold a pair of courtside seats to the final, winner-take-all showdown between the Warriors and Cavs for a record-breaking $49,000.
StubHub spokesman Cameron Papp told ESPN that the price of the seats topped the previous record of $37,000 paid on the ticket resale site for a courtside seat to Game 4 of the NBA Finals in 2008 between the Los Angeles Lakers and Boston Celtics. StubHub also sold a seat to the Floyd Mayweather-Manny Pacquiao fight last May for $35,000.

Papp said he could not disclose the buyer, but he did reveal that he was "well known."
Let your imagination run wild with that last part. We're pretty sure it's Drake, but we obviously have no factual basis for that assumption. In any case, while this well-known individual is putting himself in harm's way for flying mouth guards, the rest of us plebes will be watching from home when the Cavs and Warriors tip off Game 7 at 8 p.m. ET Sunday on ABC.
(ESPN.com)