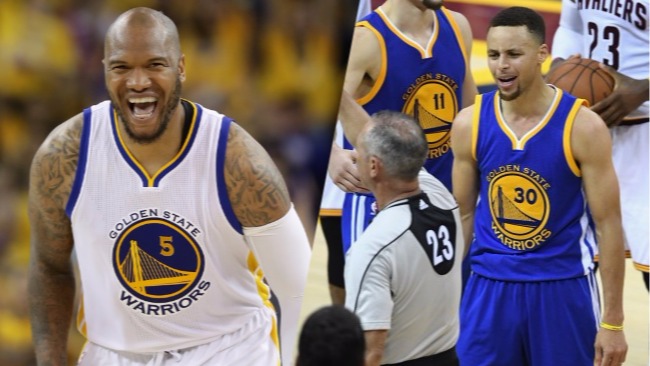 The wheels kind of fell off for the Warriors at the end of Thursday's Game 6 of the NBA Finals, but Marreese Speights still believes in his squad.
The Golden State forward penned a piece for The Players' Tribune over the weekend discussing the team's mentality heading into Sunday night's all-or-nothing Game 7.
The whole thing is worth a read, but there are some noteworthy excerpts. First, Speights said that Stephen Curry was "by far the angriest I've ever seen him" after fouling out and being ejected from Game 6.
You have to understand, Steph never gets that mad. Never. It was a new one for me to see him get so heated. Steph getting kicked out, getting ejected, throwing his mouthpiece? When it's this humble guy, the MVP, our leader? You don't even know how much it motivates us.
Then, Speights looked ahead and provided a few predictions for the highly-anticipated Game 7 in Oakland. They may not exactly be hot takes, but they show how much faith Speights has in the guys in that locker room — especially Steph.
I got two predictions for you for Sunday.

Number 1: All our guys are gonna leave their guts out on the court.

Number 2: Steph's gonna go off on Sunday.

I wouldn't be surprised if he comes out and scores 50.

With all the things the media's been saying about him, and everything on Twitter, I know he's going to respond.
I know it.
After what happened on Thursday, Steph dropping 50 in a decisive Game 7 would be absolutely legendary, and also probably the most Cleveland-ish possible outcome for Cleveland. Would any of us really be surprised if that's exactly what happened?