Now is both a great and possibly terrible time to be a video game fan.
The Nintendo Switch is coming off a hot Animal Crossing-dominated summer. Among Us is the latest viral gaming hit. The future offers a lot to look forward to with the new Playstation and Xbox consoles, as well as the developing cloud gaming sector.
These reasons and others make now a terrific time for gamers and non-gamers to engage with the medium in ways they hadn't before, whether that means diving in for the first time or diving deeper. For many, though, these attractions will have to be put on hold because of the pandemic. With people out of work, finally returning to work, or otherwise focused on just getting by during trying times, gaming isn't as big a financial priority as the electric bill or novelty face masks. That's especially true since new games and consoles can cost hundreds of hard-earned, hard-to-come-by dollars.
Even folks who have the money to get a Switch may have trouble tracking one down. Stock has been low at times in 2020 because everybody and their cousin has gotten one (and quickly racked impossible amounts of debt to Tom Nook). However, a fresh experience doesn't have to cost a lot or be near-impossible to attain, especially for gaming newcomers: Let me (re)introduce you to the Nintendo 3DS, which, perhaps now more than ever, is a perfect gateway into gaming.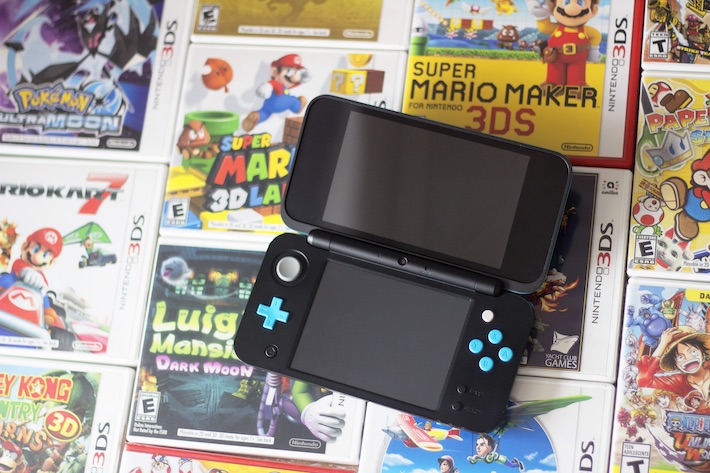 A brief recap of what the 3DS has been up to: It launched in 2011 at a bonkers price point of $250 in North America, which was quickly dropped down to $170. The platform picked up steam after its slow start, went through multiple iterations, had a lot of fun games, and has done well during its lifetime. Gradually, Nintendo worked its way to what will likely be the final handheld in the storied 3DS family: The New Nintendo 2DS XL launched in July 2017, which was actually a few months after the Switch first hit shelves. Over 75 million units have been sold across all 3DS models, which is more than the Xbox One and the Switch (for now, anyway).
(If you're confused: The 2DS came after the original 3DS consoles, but is still part of the 3DS console generation. The primary difference is that the 2DS units do not have the 3D functionality of the 3DS. They still play the same 3DS games, but without 3D. It's just a peculiar naming convention that makes 2 come after 3 here. Anyway, generally speaking, 2DS = 3DS.)
Sadly but understandably, The Verge noted in mid-September that no 3DS or 2DS models are in production anymore, meaning the platform has been discontinued nearly ten years after its launch. This news comes via the Japanese 3DS website, and mentions of the 3DS have been mostly removed from Nintendo's US site.