This photo was taken at the Ritz-Carlton Cancún at Sony's "Summer Of Sony Pictures Entertainment 2015" event over the weekend, where Adam Sandler posed with his Hotel Transylvania 2 co-stars Selena Gomez and Kevin James, having arrived looking worse than Khalid Sheikh Mohammed after he was pulled out of a cave. Ah, great outfit, Adam, I see you've worn your finest pajama-pocket tee that your wife's been trying to throw out for the last five years, good choice. Do you have any loose tic-tacs in there? I'm parched.
Adam Sandler is dressed so badly you hardly notice that Kevin James appears to be wearing some kind of orthopedic wrestling shoes: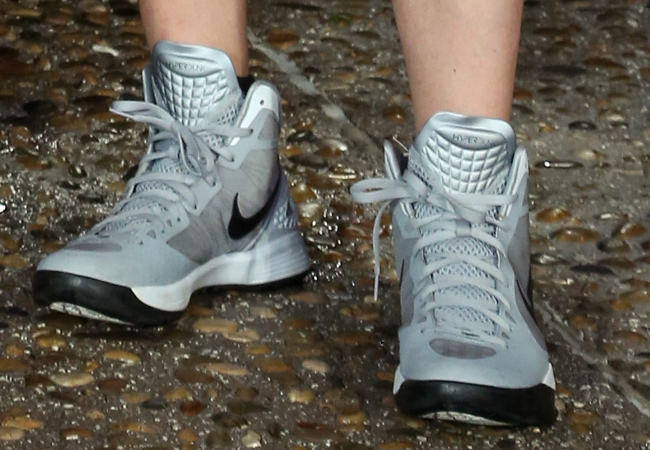 Just try to shoot for a double leg on that guy, I dare you. He has the traction of 10 mountain goats in those things.
"Loogit us, we're just a couple a regulah guys! I may have millions of dollars and give my friends Maseratis as a present, but I still wear sweatpants to formal events just like you f*ckin' losers!"
You know that monologue in Kill Bill 2 where Bill is explaining that Clark Kent is really Superman's costume, that the dorky glasses and square outfit are how Superman views us? That Clark Kent is "Superman's critique of the whole human race?" I think this outfit is Adam Sandler's critique of his fan base.
(Via YouTube)