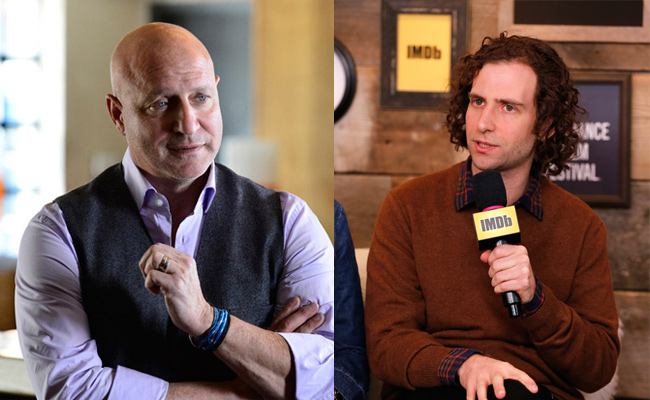 –
Listen on the player above, or download as an mp3 here (right-click, save as).
You can also listen on Stitcher.
We couldn't get the whole Frotcast gang in the same room this week, but, I do have some interviews to share. The first is with SNL's Kyle Mooney and Dave McCary, who starred in (Kyle) and directed (Dave) Brigsby Bear, a strange yet sweet movie about a kid who's raised off the grid watching a TV show that his father has made just for him. We get deep with Kyle and Dave about the filmmaking process, and about San Diego-based comedy, something they have in common with the Frotcast. The second is with Top Chef host Tom Colicchio, who tells us about his first food memory, the validity of "Jersey red sauce," the way the food industry has changed with the advent of food TV and the internet, and more. Donate at Patreon.com/Frotcast, email us at frotcast@gmail.com, and we'll be back with the whole gang next week.
EMAIL us at frotcast@gmail.com, LEAVE US A VOICEMAIL at 415-275-0030.
SUBSCRIBE to the Frotcast on iTunes.