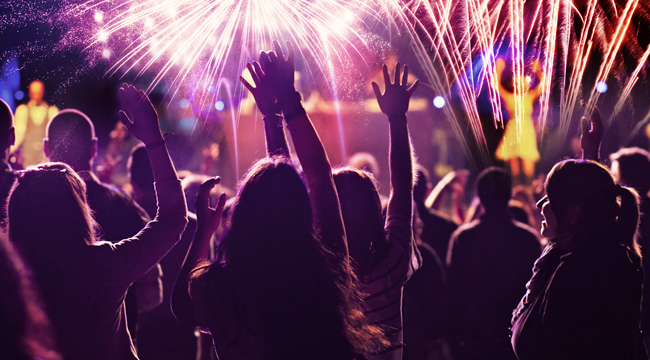 Note: Hi, I'm Laremy, welcome to my old column. Rhetorical question: What will this column be? A collection of links you can read, along with really solid commentary. Most will be movie related, but some will just be good ol' frisky fun, because we can't read about movies all the time. Now, I'm not saying this column will change the world, but it will definitely rock it to its core. Let's get in there!
Man shoots firework from top of head, dies – CNN
I hate fireworks. We've got to evolve past loud noises and bright lights as a culture. If you've seen one, you've seen them all. Note: I would be in favor of shooting off .50 cal machine guns. Those are rad.
Best quote from the article:
It's a video, but in it they say, "He was fun to be around, definitely the life of the party."
Well, heck, you hate to hear things like that. After all, we need more fun people!
Why did Terminator: Genisys flop at the box office? – From Quora
Any ideas?
Best quote from the article:
"It was an awful film that showcased how bloated and uninteresting the core narrative had become."
Well then, sure. But yeah, that's about the size of it. Oddly, the most enjoyable elements involved Arnold and J.K. Simmons. However, they only used Simmons in about seven minutes of the the film, and only then with an "Oscar Winner" thought bubble coming out of him. Weird call imo.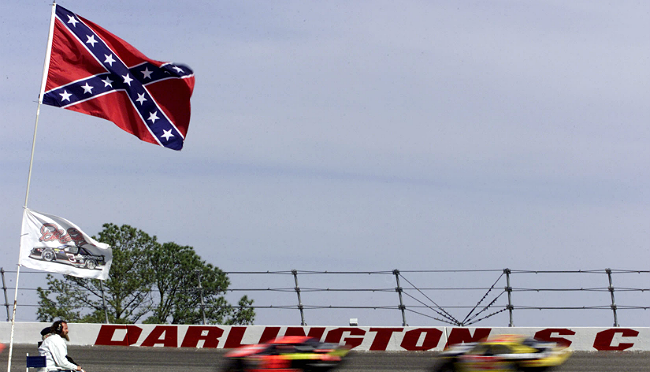 Defiant Nascar fans pledge allegiance to their Confederate flags – From The Guardian
Huh, that's weird. I figured they'd just pack it in.
Best quote from the article:
"It's just a southern pride thing," the 66-year-old said. "It's nothing racist or anything. I've been doing this for 30 years. My family is from Alabama and we've been going to Talladega forever. It isn't a Confederate thing so much as it is a Nascar thing. That's why I fly it."
Well, lookit, if there are any traditions you want to keep around, it's the Alabama ones. 44th in education, 46th in average income, and graduating a whopping 82 percent of their citizenry from High School, yep, you want to stick with that program. Never move or change! Roll Bama tide, you got this!
British Cinemas Need To Do Better For Black Audiences – From BuzzFeed
Well, all cinemas need to do better for Black audiences. One of Ted 2's better jokes pointed out that it's cruel to only give a culture Tyler Perry films.
Best quote from the article:
"However, if black Britons want to see this film on anything bigger than a laptop screen, they had better look elsewhere."
Black Britons! That's way cooler than African-American. Anyway, that new NWA film looks kind great, right?
Is the Seat-Back Movie About to Die Out? – From BBC.com
Jesus, I hope not. I watch Horrible Bosses 2 from the air every time out. It soothes me.
Best quote from the article:
"Two-thirds of our respondents are shopping for wi-fi-equipped aircraft so they can remain productive, entertained and connected while in flight."
Only two-thirds?! What are the rest doing, hoping to stare at a wall? You ever meet those sorts of people, the ones who bring nothing to do? They scare the crap out of me.
Hooked: Why Netflix and Amazon want your kids – From CaliforniaSunday.com
Ugh, they can have them. I don't have kids, but even the imaginary ones I have are too clingy. Hey kid, go watch some TV.
Best quote from the article:
"Netflix is beginning to explore other kinds of interactivity. "Our most popular kids' device is a touchscreen, a tablet, a place where they're literally touching their characters," says Yellin – tall and skinny, with a mostly bald head and a cleft chin."
Ha! Touching! Anyway, you seen that show on Amazon, "Catastrophe"? I'm loving it. Only a couple episodes in but very solid comedy so far.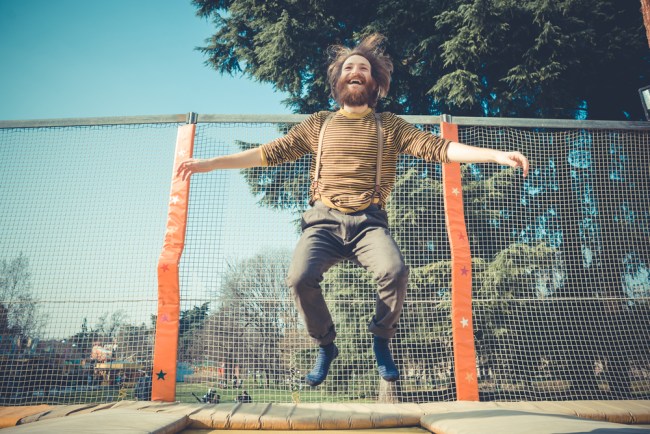 Boing! The ups and downs of elite trampolining – From The Walrus
Ah, I see what they did there. Ups AND downs.
Best quote from the article:
"It's where veterans Rosie MacLennan, Karen Cockburn, and Jason Burnett work with Team Canada coach Dave Ross, mere metres away from eleven-year-olds in Superman sweatshirts learning basic flips."
#Cockburn! Seems like mostly a place where Olympic gymnasts train, which is kind of a shame. I'd love to see some serious springs action, including the nut-pain inducing "between the springs" landings.
Silver Screen All-Pros: Starting Line-up Of Cinema's Best Football Players – From SI.com
Finally, someone with the courage to make a list!
Best quote from the article:
"(sorry Shane Falco and Cap Rooney, you almost made the cut)."
How do you not include Jimmy Van Der Beek from the "Creek" for his wickedly good portrayal of MOX in Varsity Blues? If there was another quarterback out there who didn't want his dad's life AND found a lady with whipped cream waiting for him, by all means, show him to the field.
New sports uniforms level the playing field for Muslim girls – From The AP
C'mon guys, this has gone TOO FAR.
Best quote from the article:
"The girls for years have been telling us, 'We would like clothing. We would like clothing,'" said Chelsey Thul, a lecturer in kinesiology at the University of Minnesota who helped lead the two-year project.
What's next?? A man marrying his houseplant?? No, only kidding, I don't care about anything.
Marvel vs. DC, Ben Affleck Says DC Movies are a Little More "Realistic" and Less "Glib" – From Rope of Silicon
Dark and gritty! Dark and gritty!
Best quote from the article:
"How quickly everyone forgets 2011's Green Lantern. For that film, Warner Bros. did their best impersonation of Marvel and failed miserably."
I don't forget it, I can't forget it. It haunts my goddamn dreams.
Paul Feig Reveals New 'Ghostbusters' Proton Pack Images to Help Cosplayers – From SlashFilm
Wait, what?
Best quote from the article:
"But Ghostbusters fans are eager to get suited up in the new gear on their own as they've been asking Feig on Twitter to get a better look at the proton packs, so they can build their own."
That can't be true. Can that be true? I'd like to see evidence. If that's true I'd like to short sale this entire country's economy over the next decade.
A Most Dangerous Game – From The New York Times
This article is about the best game humans have ever made up. See:
Best quote from the article:
"With two teams of 27 players placed in a sand pit and told, essentially, to do whatever is necessary to get a ball into the other team's end zone, the sport is a strange mix of American football, rugby and street fighting."
What in sam hell? I've got to hand it to those Florentines, they know how to live. If they serve flatbread pizza afterward you can just book my flight this instant.
That's all I've got for now, you stay sweet!
Laremy is on Twitter and loves almost all pizza.