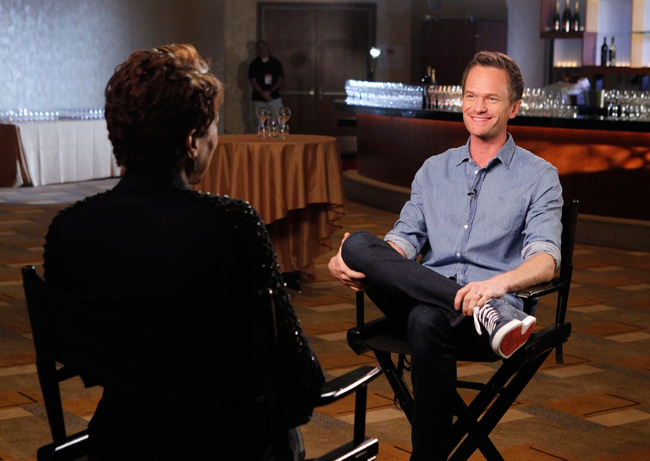 The gift bags are being handed out and Neil Patrick Harris is shadowboxing in the corner as the Super Bowl of Self-Promotion are all set to begin. Let us never forget that all of this began as a way for studio heads to distract their stars from asking for more money. So let us drink along to this celebration of Machiavellian capitalism with The Official Drinking Game and party down in the live thread below. Hey, it's not like you have anything better to do.
Below are the Vegas odds, in case you like to gamble while you drink (who doesn't?!).
Best Picture
"Boyhood," +150
"The Imitation Game," +7500
"The Grand Budapest Hotel," +5000
"Birdman," -220
"Selma," +12500
"The Theory of Everything," +10000
"Whiplash," +7500
"American Sniper,"  +1000

Best Actor
Eddie Redmayne (The Theory of Everything) -400
Michael Keaton (Birdman) +200
Bradley Cooper (American Sniper) +1000
Benedict Cumberbatch (The Imitation Game) +5000
Steve Carell (Foxcatcher) +15000

Best Actress
Julianne Moore, "Still Alice," -10000
Reese Witherspoon, "Wild," +2000
Rosamund Pike, "Gone Girl," +2000
Felicity Jones, "The Theory of Everything," +2000
Marion Cotillard, "Two Days, One Night," +2000

Best Supporting Actor
JK Simmons (Whiplash) -4000
Edward Norton (Birdman) +1500
Mark Ruffalo (Foxcatcher) +4500
Ethan Hawke (Boyhood) +6000
Robert Duvall (The Judge) +10000

Best Supporting Actress
Patricia Arquette (Boyhood) -7500
Emma Stone (Birdman) +2500
Keira Knightley (The Imitation Game) +8000
Laura Dern (Wild) +8000
Meryl Streep (Into the Woods +8000

Best Director
Alejandro G Inarritu (Birdman) -160
Richard Linklater (Boyhood) +120
Wes Anderson (The Grand Budapest Hotel) +5000
Bennett Miller (Foxcatcher) +10000
Morten Tyldum (The Imitation Game) +10000 [Sportsbook.ag]
I don't know about you, but I'll be rooting for Morten "Rectum? Damn Near" Tyldum. Meanwhile, here are the "most ridiculous prop bets," from BetFair.com via USA Today:
1. Will Angelina Jolie and Jennifer Anniston to be caught in an embrace on camera? (Yes pays 5-to-1)

2. Boyhood's Richard Linklater to announce he will wait 12 years to deliver acceptance speech (Yes pays 14-to-1)

3. Either Best Actor or Best Actress winner to swear during their acceptance speech (Yes pays [expletive] 4-to-1)

4. Kanye West to storm the stage during any award presentation (Yes pays 12-to-1)

5. Will Jennifer Lawrence trip on the red carpet? (Yes pays 3-to-1)

6. Power goes out causing the Oscars to be interrupted (Yes pays 33-to-1)
Derrrp. I'm tired of this already.
7:15. Just turned on the pre-show. First thing I saw was Eddie Redmayne talking about the "extraordinary twinkle" in Stephen Hawking's eye. KILL ME.
—
– JK Simmons wins Best Supporting Actor. Total non-shocker there. He spends his acceptance speech urging us to call our mothers. Then NPH made a Farmer's Insurance joke. How did I not have that in the drinking game? Idiot.
Apparently he took off the hat.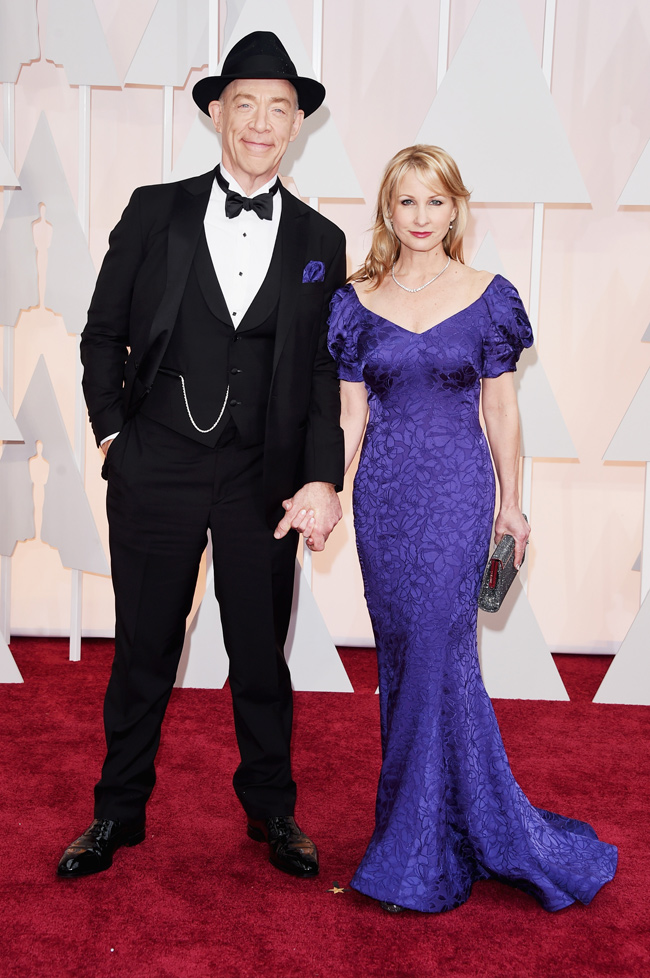 – Ida wins Best Foreign Language. It's the kind of movie I saw that made me think "Yep, that was definitely a foreign language Oscar movie." Cigarettes. People not talking. The Holocaust. The director redeems himself by ignoring the wrap-it-up music, continuing to speak, AND referencing the fact that this was probably a popular point in a drinking game, like it was ours.
-Tegan & Sara join The Lonely Island for an "Everything Is Awesome" musical number. It had Will Arnett in a Batman costume and a cameo by Mark Mothersbaugh from Devo (who co-wrote it). No hyperbo, that was probably the best Oscars musical number I've seen. I'd watch musicals if they were like this, instead of like musicals.
FALSE!!
-The lady accepting best live-action short kills the wrap-up music by mentioning her son's suicide. She has a dress with puff balls on it. NPH follows the suicide mention with a joke about her dress that everyone's going to give him crap for tomorrow. I dunno, I thought it was a good joke.
-Tim McGraw comes out with a massive microphone to sing a sad, boring song from, uh… some movie. Way to bring it down, dad.
-Ohai, Margot Robbie.
-Patricia Arguette wins best supporting actress. I think they scheduled these in order from most to least predictable. Not that I would ever argue with Alabama Worley getting an award.
-Interstellar wins for Visual FX. Lot of people crying that Dawn of All the Apes should've won, but those people are dumb. The tidal wave planet in 70mm IMAX crushes the CGI apes that still looked fake 35% of the time.
-The Rock and Zoe Saldan present Big Hero 6 with best animated film Oscar. The Rock hosts an Oscars by 2018, right?
-"In A Million Ways to Die in the West, I pooped in a hat." -Neil Patrick Harris. It's funny because it's true.
–Birdman wins cinematography. I still think Iñarritú looks like a Latino Lenin. Feel bad for Roger Deakins. He did a great job on Unbroken, it's just a shame that movie was such a dessicated cat turd.
–Whiplash wins best editing. I… guess it had… good editing? Trying to award a movie for its editing is like trying choose a football game with the best reffing.
-Terrence Howard introduces Selma, and acts so hard he keeps hitting his mic. If there was another ceremony where Terrence Howard wrote all the intros, I would watch the hell out of it.
–CitizenFour wins best documentary. "The subject of CitizenFour, Edward Snowden, could not be here for some treason." -NPH.
-Another seat filler gag. OHAI, Octavia Spencer's seatfiller:
-"Glory" wins best song from Selma. Common accepts. That guy really has a way of saying things that would sound totally obnoxious and self-righteous if anyone else was saying it and making it sound totally earnest.
"Shhh, maybe he'll do something weird again and no one will notice us." -John Travolta's hair piece.
-Wait, why are they talking about The Sound Of Music? Can we do this at a separate ceremony so the awards don't last 10 hours? WHEN IS THIS GOING TO END JESUS CHRIST
–Birdman wins original screenplay.
–The Imitation Game wins best adapted screenplay. I still think they should've called it "The Gayest Codebreaker."
-Iñarritú wins best director for Birdman. He said he's still wearing Michael Keaton's tighty whities from the film, and I believe he said they "smell likes balls." Even if you hate Birdman, you have to appreciate that.
-Eddie Redmayne wins best actor. I like to think I helped make this possible.
-Julianne Moore wins best actress for Still Alice. ALS and Alzheimer's. I can't decide if Oscar voters are insanely un self-aware or in on the joke.
-NPH reads his Oscar predictions, including "John Travolta will have to come back next year to apologize to Idina Menzel for all the face touching." I know that was a writer's joke, but still, he's really good at this.
–Birdman wins best picture, which Sean Penn introduces by saying "Who gave this son of a bitch his greencard?"
And on that note, we're out of here! It's been… something.