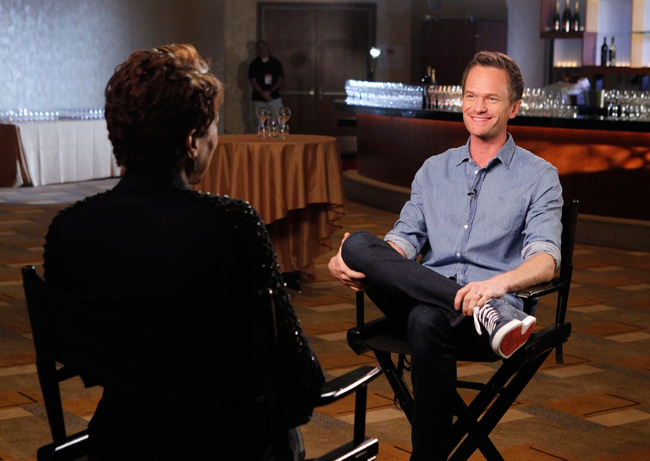 The gift bags are being handed out and Neil Patrick Harris is shadowboxing in the corner as the Super Bowl of Self-Promotion are all set to begin. Let us never forget that all of this began as a way for studio heads to distract their stars from asking for more money. So let us drink along to this celebration of Machiavellian capitalism with The Official Drinking Game and party down in the live thread below. Hey, it's not like you have anything better to do.
Below are the Vegas odds, in case you like to gamble while you drink (who doesn't?!).
Best Picture
"Boyhood," +150
"The Imitation Game," +7500
"The Grand Budapest Hotel," +5000
"Birdman," -220
"Selma," +12500
"The Theory of Everything," +10000
"Whiplash," +7500
"American Sniper,"  +1000

Best Actor
Eddie Redmayne (The Theory of Everything) -400
Michael Keaton (Birdman) +200
Bradley Cooper (American Sniper) +1000
Benedict Cumberbatch (The Imitation Game) +5000
Steve Carell (Foxcatcher) +15000

Best Actress
Julianne Moore, "Still Alice," -10000
Reese Witherspoon, "Wild," +2000
Rosamund Pike, "Gone Girl," +2000
Felicity Jones, "The Theory of Everything," +2000
Marion Cotillard, "Two Days, One Night," +2000

Best Supporting Actor
JK Simmons (Whiplash) -4000
Edward Norton (Birdman) +1500
Mark Ruffalo (Foxcatcher) +4500
Ethan Hawke (Boyhood) +6000
Robert Duvall (The Judge) +10000

Best Supporting Actress
Patricia Arquette (Boyhood) -7500
Emma Stone (Birdman) +2500
Keira Knightley (The Imitation Game) +8000
Laura Dern (Wild) +8000
Meryl Streep (Into the Woods +8000

Best Director
Alejandro G Inarritu (Birdman) -160
Richard Linklater (Boyhood) +120
Wes Anderson (The Grand Budapest Hotel) +5000
Bennett Miller (Foxcatcher) +10000
Morten Tyldum (The Imitation Game) +10000 [Sportsbook.ag]
I don't know about you, but I'll be rooting for Morten "Rectum? Damn Near" Tyldum. Meanwhile, here are the "most ridiculous prop bets," from BetFair.com via USA Today:
1. Will Angelina Jolie and Jennifer Anniston to be caught in an embrace on camera? (Yes pays 5-to-1)

2. Boyhood's Richard Linklater to announce he will wait 12 years to deliver acceptance speech (Yes pays 14-to-1)

3. Either Best Actor or Best Actress winner to swear during their acceptance speech (Yes pays [expletive] 4-to-1)

4. Kanye West to storm the stage during any award presentation (Yes pays 12-to-1)

5. Will Jennifer Lawrence trip on the red carpet? (Yes pays 3-to-1)

6. Power goes out causing the Oscars to be interrupted (Yes pays 33-to-1)
Derrrp. I'm tired of this already.
7:15. Just turned on the pre-show. First thing I saw was Eddie Redmayne talking about the "extraordinary twinkle" in Stephen Hawking's eye. KILL ME.
—
– JK Simmons wins Best Supporting Actor. Total non-shocker there. He spends his acceptance speech urging us to call our mothers. Then NPH made a Farmer's Insurance joke. How did I not have that in the drinking game? Idiot.
Apparently he took off the hat.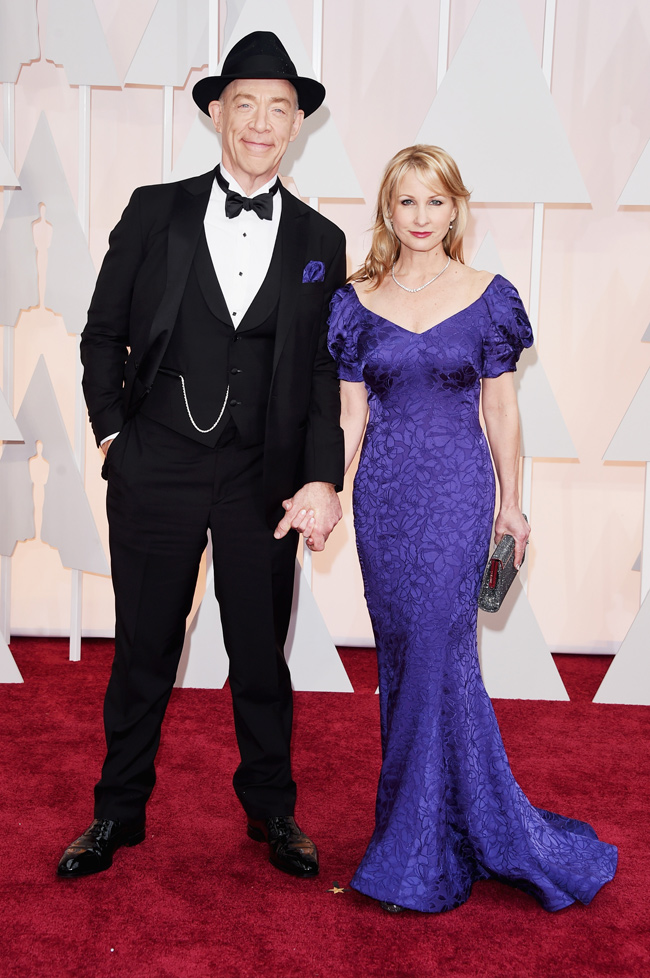 – Ida wins Best Foreign Language. It's the kind of movie I saw that made me think "Yep, that was definitely a foreign language Oscar movie." Cigarettes. People not talking. The Holocaust. The director redeems himself by ignoring the wrap-it-up music, continuing to speak, AND referencing the fact that this was probably a popular point in a drinking game, like it was ours.