Thanks to the growing world of eSports, gamers are currently finding their tastes and aesthetics catered to more than at any point in history. There's an endless array of peripherals, and you can tailor your home and your personal style to anything you can possibly want. It was inevitable that there would be a dedicated eSports apparel line at some point; perhaps the only surprise is that it took this long.
In the above video, you can see the preview of the new line of gaming apparel from H4X, made by Moniker and marketed toward eSports athletes and fans. Here's a look at some of the items, and some of the performance items offer benefits for pros, like the performance top with padding, which will provide gamers with cushions built in on their forearms and elbows, perfect for any intense gaming session in either an office chair or leaning against a desk.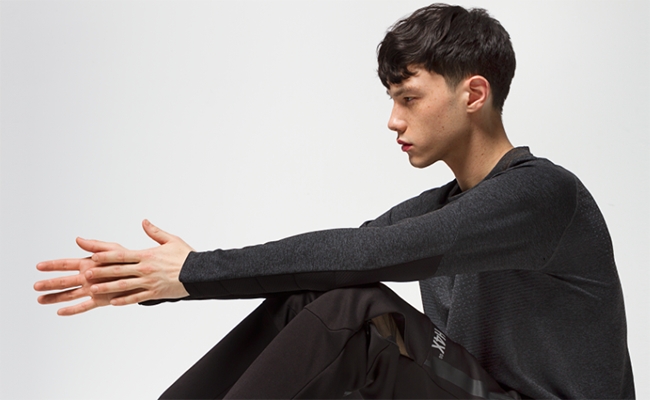 From the press release:
Esports apparel and gear company Moniker, Inc. ("Moniker") has introduced the first esports lifestyle brand H4X.gg (pronounced "hacks") with high quality performance wear and casual streetwear for esports athletes and fans. H4X.gg has partnered with ESL, the world's largest esports company and DreamHack the world's largest digital festival to become the official apparel supplier of several ESL One, Intel® Extreme Masters, DreamHack Open, DreamHack Masters and DreamLeague 2018, kicking off with ESL One in Katowice, Poland on February 24-25.

"We are very happy to partner with the first dedicated esports apparel brand designed specifically for fans and players," said Bernhard Mogk, SVP Global Sales & Business Development at ESL. "We're incredibly excited to debut the line of performance gear at ESL One Katowice this month and roll out the entire line at future ESL events throughout 2018."

The H4X.gg line was developed by passionate gamers and esports industry veterans at BITKRAFT Esports Ventures, led by ESL founder Jens Hilgers, and Jon Wayne Gurman, an apparel and manufacturing expert with more than 35 years experience in the fashion and licensing industry.
You can view the H4X.gg line at the link, and in addition to the online store, the apparel will also be available at select ESL One, Intel Extreme Masters, and DreamHack circuits all year.