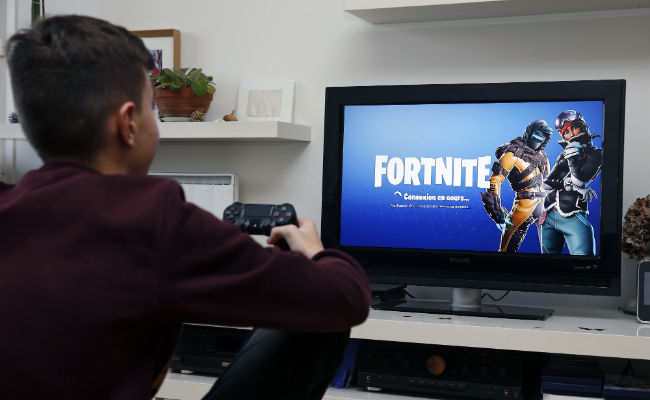 Fortnite is absolutely the game of the moment, especially if you're a rude teen that wants to dab all over some washed gamers trying in vain to get a Victory Royale. The free game is dominating basically every platform it's available on, Fortnite streamer Ninja rang in the new year in Times Square in New York, and he made more money than many traditional sports athletes last year.
Epic, the company that makes Fortnite, is also making plenty of money off the game, even if it is free to play for most. But according to one company, it has a serious problem with customer service.
The Better Business Bureau, an independent company which monitors consumer satisfaction, gave Epic an F rating and explained that a lot of unsatisfied customers have struggled with Epic's customer service.

As Kotaku notes, the Better Business Bureau released a review of Fortnite's parent company and it didn't have positive things to say about customer service.
The gaming company behind such popular titles as Fortnite and Infinity Blade has an "F" rating with Better Business Bureau due to unanswered customer complaints. BBB serving Eastern North Carolina (BBB) is warning consumers about Epic Games of Cary, NC, which has 279 BBB complaints on file in the past three years with 271 of those complaints filed in the last year alone. Of the 279 total complaints, 247 of those have gone unanswered.
Even the Better Business Bureau's attempts to contact Epic went unanswered, which is a pretty bad sign. But as Epic noted to Kotaku, they don't really want anything to do with the BBB.
"Epic Games is not affiliated with the Better Business Bureau and has redirected all player submitted complaints from the BBB to our Player Support staff," Epic said in a statement to Kotaku.
Still, one could presume a lot of these calls are parents wondering how their teens got their credit card info to dab on the rest of us with sweet skins, but customer service is often a problem area that comes with wild growth in a short amount of time.