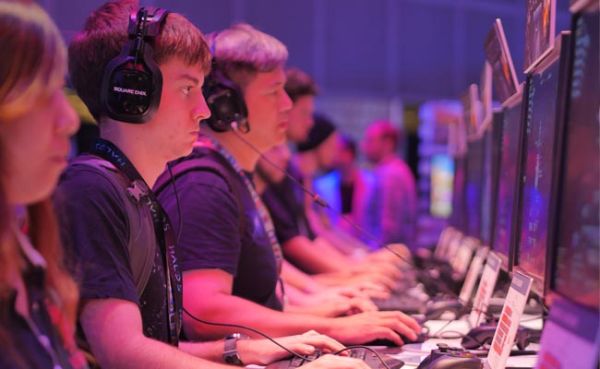 According to esportsobserver.com, Major League Gaming has sold "substantially all" of its shares to Activision-Blizzard, the company behind minor, fringe games such as World of Warcraft, Starcraft, Call of Duty and iCarly 2: iJoin The Click. Yes, behemoth Activision-Blizzard now owns MLG, which is famous for being the most high-profile competitive gaming show in the world. Teams on the Pro Circuit can potentially win hundreds of thousands of dollars, and that's after lucrative sponsorship deals.
According to the report, MLG has been in financial trouble for quite some time, and the sale was made without 100% backing from stockholders, who are clearly shaken by the end of the once great company as we know it:
Stockholders not in these categories are largely meeting the decision in disbelief. Some speculate that the majority of the sale will go towards paying off MLG's debts, leaving little to go around for the remaining stockholders. MLG has filed for multiple debt financing rounds this year alone, for a sum of over $6 million. "I got f-cked on stock," said an affected stockholder, who wanted to remain anonymous.

MLG steps down after leading the esports scene in North America for quite some time. For many years, the company successfully ran tournaments across the United States for StarCraft 2, Call of Duty, and other titles. MLG also announced that it was building an arena in China.
So what does this mean for MLG? Will there be a conflict of interest considering Activision-Blizzard has a host of extremely popular competitive games that could be exclusively featured while butting out the likes of crowd favorites such as Super Smash Bros., Counter-Strike or League of Legends? Blizzard's Heroes of the Storm could replace LoL while simultaneously pushing the new owners of MLG's similar game. This could also pave the way for upcoming Blizzard shooter Overwatch to take over the competitive game-viewing world next to its cousin, Call of Duty.
Of course, this is all scuttlebutt until the fallout is settled and Major League Gaming rises anew from the ashes with the new owners at the helm. Until then, it's a waiting game. One that's not nearly as fun to watch.
(Via Engadget)