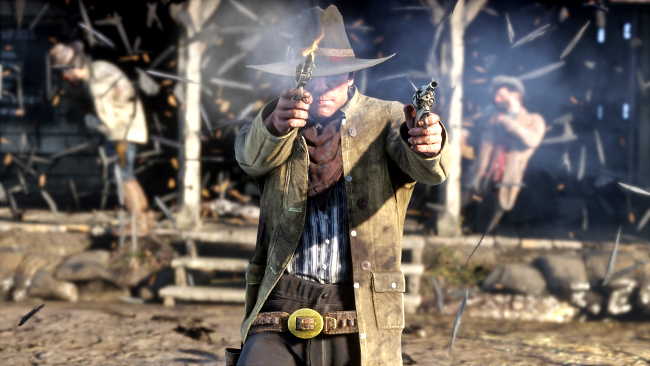 Rockstar famously takes its time with its games, and so it is with Red Dead Redemption 2. While they've teased the game repeatedly, they've also delayed it twice. And, sadly, it appears that we will be seeing yet another delay, as the new adventures of Dutch's gang are getting shifted to Halloween, instead of the spring.
If you're unfamiliar, Red Dead Redemption 2 follows a criminal gang across a fictional Old West, much of which appears to have happened in the same locales and timeline as Grand Theft Auto V. The exact details of the plot are under wraps, but it appears to be a prequel, however tangentially, to the original game.
That said, it's a sprawling, detailed open world game from a studio that spares no expense and fills its games with a giant pile of things to do, and this is a sequel to a game that was an enormous surprise hit to boot. So you can't really fault them for not wanting to screw this one up, although the new date, October 26th, isn't really that far away.
The big question will be what it might be up against now that it's firmly in the most competitive season for video games. While this is the first major release date of Fall 2018 announced, games like Bioware's Anthem and Sony's Detroit: Become Human haven't locked in their arrival dates yet, and other franchises, like Call of Duty, are almost certainly arriving but haven't revealed themselves yet. Still, with such a blockbuster arriving, we suspect we'll see other franchises lock in dates sooner rather than later.
(via Rockstar)