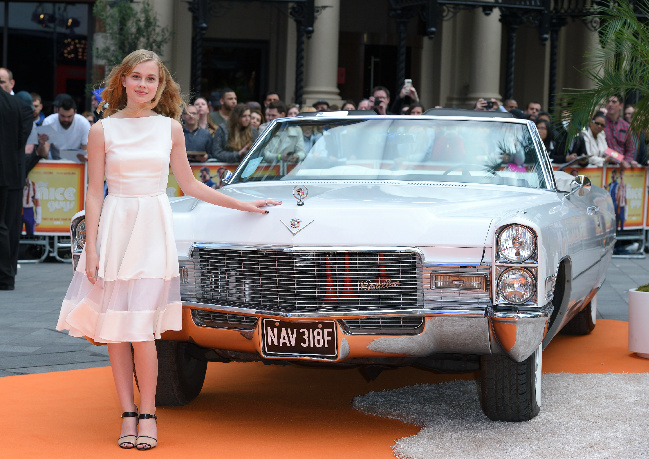 Did you see The Nice Guys? It was very good and quite funny and co-stars Russell Crowe and Ryan Gosling deserve many plaudits for their performances, Gosling in particular. Yet as good as they both were, there was a fairly prevalent sentiment that actress Angora Rice, who played Gosling's more than precocious, very world-weary daughter who aided the two heroes throughout the action, walked away with the movie.
Hot on the heels of that breakout performance comes word that Rice, 15, is the latest to join the immense, sprawling cast of Spider-Man: Homecoming, per EW. And guess what? Her role is as of yet unknown. Still, that's an impressive leap for the Australian actress, who really did live up to the hype in The Nice Guys.
It stands to reason that Rice could play opposite star Tom Holland in the latest Spider-Man reboot. Of all the names who are on board the first Spidey standalone effort from Marvel, from Hannibal Burress to Logan Marshall Green to Robert Downey Jr. to Michael Keaton to Marissa Tomei, Rice and Zendaya are the only ones we know of who are actually in Holland/Peter Parker's age bracket. It feels like there has to be something to that.
Anyway, we're nearly a year to the day away from Spider-Man: Homecoming's official release date of July 7, 2017. Which means there's more than enough time for so so many more casting announcements.
(via EW)