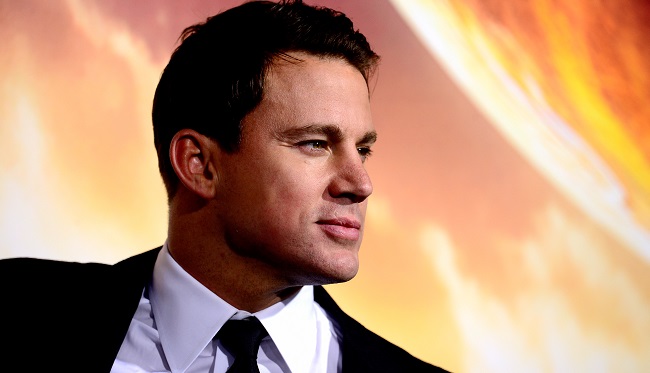 Fox's Gambit spinoff (aka Channing Tatum's sexy heist movie about X-Men's Gambit) seems to be moving forward apace. It finally has a director (Gore Verbinski) to replace previous directors Rupert Wyatt and Doug Liman, a new release date (Valentine's Day of 2019), a working title of Chess now that production is going ahead, and a casting call of codenames and character descriptions that not only hints at the characters we may see, but also reveals which ones are planned to return for sequels.
We'll speculate about who these codenamed characters are in a moment. In the meantime, here are the character breakdowns — from That Hashtag Show and We Got This Covered — starting with the ones listed as "ROLE REQUIRES SEQUEL OPTION."
MARIYA — Female, Caucasian, mid 20s – early 30s. Must be 5'11″+. Tall, stunning and willowy, a Parisian glamour girl. Must speak fluent French or do a perfect French accent.

LEWIS — Male, any ethnicity, 40s-50s. Elegant and intelligent. An appealing entrepreneur with an unexpected dark side.

FRITZ — Male, any ethnicity, 40s-50s. A professional thief. Charismatic con-artist. Warm-hearted but untrustworthy.

WESLEY — Male, any ethnicity, mid 20s-mid 30s. Aspirational but weak-minded. Soulful and sensitive.

PIA — Female, Native American, early 20s. Street, tough, punk.

BORIS — Male, mid-20s-30s, Hispanic. Tough, menacing, with a dangerous, craggy character face.

JOE — Male, any ethnicity, 30-50 years old. We are looking for actors 5'6″ and under. He's a gun for hire. He is the black sheep of his family. Not from good breeding but from a working-class family. Short. Puck-like, with an interesting character face.

CARISSA — Female, mixed race, 10-12 years old. Ethereal and other worldly. Very expressive.

NONA — Female, any ethnicity, mid 20s-30 years old. Uptight, corporate, vicious, sexual.

FRANKLIN — Male, any ethnicity, 20s. An appealing street kid.

BEN — Male, any ethnicity, 20s. Just reaching adulthood. A street kid, a disaffected outsider, an orphan.

VERA — Female, any ethnicity, mid 20s-early 30s. Beautiful, smart, tough, fiery and unpredictable.
And now the ones who don't have a sequel option, meaning don't get too attached to these characters:
MRS. STANTON — Female, Caucasian, 50s. An elegant older woman with a French accent. Must speak fluent French.

NASH — Male, any ethnicity, mid 20s-early 30s. A potent threat. Heir to his mother's business. Malevolent.

MAGNUS/WOLFGANG — Male, authentic French. 40s. A French criminal. Must speak fluent French.

WILHELM — Male, any ethnicity, 30s. Dangerous street criminal. Protective and loyal to his family. Intensely loyal and violent.

GARY — Male, any ethnicity, mid 20s-early 30s. A little simple; dim-witted and passive.

HOWARD — Male, Caucasian. 50s. A refined European mobster who speaks fluent French.
Bella Donna Boudreaux was already rumored to be Gambit's love interest in the film, and "Mariya" seems to be the same character. In 2015, Léa Seydoux (Spectre) was rumored to be playing Bella Donna, but it appears Fox may be recasting everyone but Tatum. "Lewis" seems to be Mr. Sinister (Dr. Nathaniel Essex), a character who was already referenced in the post-credits of X-Men: Apocalypse. Do you have any guesses about the other characters? Show us all the mutants.
(Via That Hashtag Show and We Got This Covered)