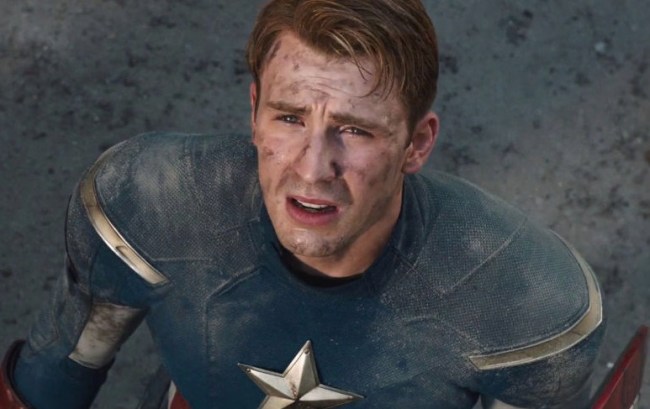 Of the 18 movies in the Marvel Cinematic Universe, Chris Evans has appeared in eight of them: Captain America: The First Avenger, The Avengers, Thor: The Dark World, Captain America: The Winter Soldier, Avengers: Age of Ultron, Ant-Man, Captain America: Civil War, and Spider-Man: Homecoming. That's a lot of movies! It will soon be nine-out-of-19 with the impending April release of Avengers: Infinity War, and once Avengers 4 is out, 10-out-of-22. (That will tie him with Robert Downey, Jr. for the most among any actor in the MCU.)
But after that, Evans is hanging up the shield.
Last year, he filmed back-to-back the final two Marvel movies for which he is under contract — Avengers: Infinity War, due in April, and a sequel planned for next year. For now, he has no plans to return to the franchise ("You want to get off the train before they push you off," he said), and expects that planned reshoots in the fall will mark the end of his tenure in the familiar red, white and blue super suit. (Via)
This isn't the first time Evans has expressed interest in bailing on playing Cap, and Avengers 4 seems as good a time as any, considering the expected body count. Besides, can you blame him? Acting against all that green-screen is creatively unfulfilling for an actor who's a burgeoning Broadway star. Evans also needs to get back to his real passion: teen movie parodies.
Really excited for the Not Another Teen Movie Cinematic Universe.
(Via the New York Times)