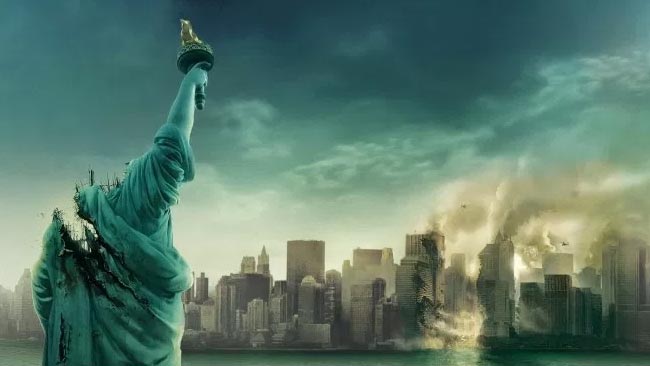 The third Cloverfield movie is months from its possible theatrical release unless the series and God Particle (or Cloverfield Station as it might be titled) is sold to Netflix. That doesn't mean the suddenly-prolific Cloverfield machine is slowing down. Slashfilm broke the news that the fourth Cloverfield film is already in the can, and it's a WWII supernatural thriller called "Overlord."
There's been speculation over whether the Overlord project that's being produced by JJ Abrams and directed by Julius Avery was indeed a part of the wide-ranging Cloverfield anthology. Now we know. Much like 10 Cloverfield Lane and the third movie, they were produced relatively independent of any hype or acknowledgment they were part of the series. Slashfilm has the synopsis:
On the eve of D-Day, American paratroopers are dropped behind enemy lines to carry out a mission crucial to the invasion's success. But as they approach their target, they begin to realize there is more going on in this Nazi-occupied village than a simple military operation. They find themselves fighting against supernatural forces, part of a Nazi experiment.
Slashfilm points out that BoxOfficeMojo has Overlord premiering in October of 2018 while Cloverfield Station/God Particle should finally make it to theaters in April, if it does at all. No word has been given on Paramount's supposed shopping of the movies, and if they're selling the entire franchise or just the third movie to Netflix.
(Via Slashfilm)