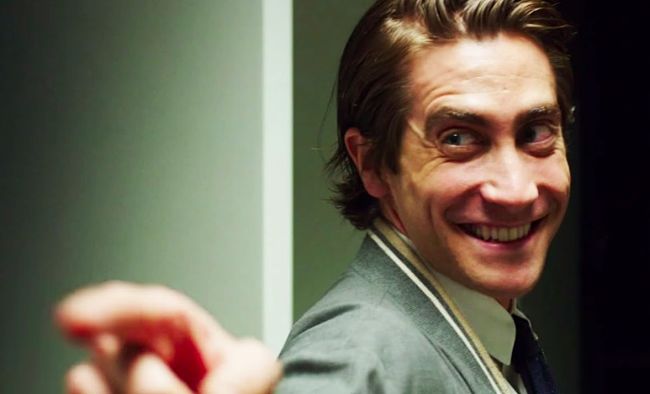 Jake Gyllenhaal is one of the few A-list actors who hasn't appeared in a comic book movie (they even got Brad Pitt), perhaps because he's more interested in playing quirky characters for acclaimed directors, or maybe Prince of Persia: The Sands of Time scared him off from CGI-heavy "based on a…" films. But according to The Hollywood Reporter, the Oscar-nominated Brokeback Mountain star is getting ready to dip his toe in the Marvel Cinematic Universe.
The actor is in talks to play the classic Marvel villain Mysterio in the sequel to Spider-Man: Homecoming. Spider-Man creators Stan Lee and Steve Ditko introduced Mysterio in the comics in 1964. A special effects expert, Quentin Beck used his talents to create elaborate illusions to commit crimes and to fight Spider-Man. (Via)
Tom Holland was a revelation in Homecoming, and Zendaya and Donald Glover nicely rounded out the ensemble cast, but one of the best things about Marvel's Spider-Man movies is how they're going there with the villains. The first film could have played it safe with the Green Goblin again, but instead we got Vulture, and now, Mysterio. Interestingly, Gyllenhaal almost replaced Tobey Maguire in Spider-Man 2 after the actor injured his back. But he recovered in time to shoot the sequel, and one movie later, the rest is emo-hair history.
Directed by Jon Watts, the as-yet-untitled Spider-Man: Homecoming sequel opens July 5, 2019.
(Via The Hollywood Reporter)