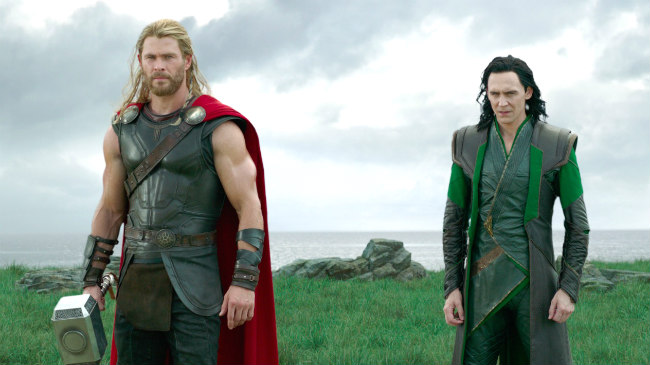 Disney's "Netflix killer" streaming service doesn't have a name or an official launch date (beyond "late 2019"), but it already sounds like a must-subscribe for Star Wars and Marvel fans. Which, at this point, is 95 percent of the world's population (the other five percent are Zack Snyder cut truthers). The "direct-to-consumer app," as Disney CEO Robert Iger refers to it, will include "multiple" Star Wars shows, including one anchored by Jungle Book director Jon Favreau, as well as series around centered two of the biggest names in the Marvel Cinematic Universe, Loki and Scarlet Witch. Not only that, but according to Variety, Tom Hiddleston and Elizabeth Olsen are expected to reprise their roles (despite the fact that one of them, y'know, died in Avengers: Infinity War).
Moreover, though sources close to the production are staying mum on the cost of the programming, the budgets are expected to be hefty rivaling those of a major studio productions. Each series is expected to include six to eight episodes. Marvel Studios will produce the shows and Kevin Feige, the guru of all things MCU, is expected to take a hands-on role in their development. (Via)
Beyond the Loki and Scarlet Witch shows, the streaming service will also "the entire output of the studio, animation, live action at Disney, including Pixar, Star Wars, and all the Marvel films," according to Iger, as well as over 7,000 episodes from various Disney television shows. You think you're unproductive now? Wait until The Empire Strikes Back, The Nightmare Before Christmas, AND every episode of Chip 'n Dale Rescue Rangers is available in one place.
(Via Variety)