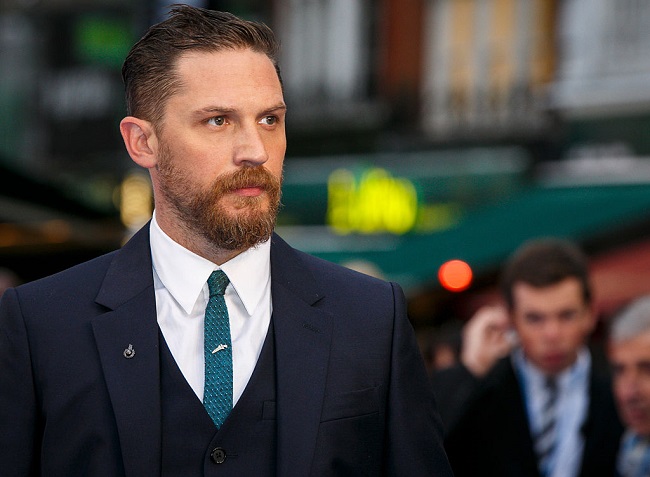 Comic Con Experience 2017 was held in Sao Paulo, Brazil, over the weekend, with studios like Warner giving updates about upcoming films. At Sony's panel, they screened a video of Tom Hardy addressing the crowd from the set of Venom in Atlanta, Georgia. Hardy, who plays Eddie Brock/Venom, told the crowd he's aiming to bring action and dark humor to his performance. He also said Venom is important to the Marvel universe, which just raises more questions about whether it's in the same universe as the other Marvel movies or not. The biggest reveal, however, was when Hardy revealed which comics in particular the movie is based on: Venom: Lethal Protector.
Venom: Lethal Protector was a six-issue series written by David Michelinie and released in 1993. In it, Venom and Spider-Man agree to a truce as long as Eddie Brock/Venom doesn't commit any more crimes. Brock moves to San Francisco intending to make good on his truce, but not everyone is ready to forget the past. The father of one of Venom's victims takes a hit out on him, and Venom is also hunted by the Life Foundation, who want to study him and create their own symbiote. In the comics, they create five symbiotes (Scream, Phage, Riot, Lasher, and Agony), but the film could see them creating a different symbiote, like Carnage.
Basing the movie on Lethal Protector jibes with rumors that Hardy is portraying an anti-hero version of Venom, with Carnage being the main villain (and possibly played by Riz Ahmed of Rogue One and The Night Of). The film doesn't open until October 5th of next year, but Hardy has already posted a photo of himself wearing the film's logo on a T-shirt on his Instagram:
That's a lot more clothing than we've come to expect in any photo Tom Hardy posts on social media.
(Via Comic Book and Tom Hardy)