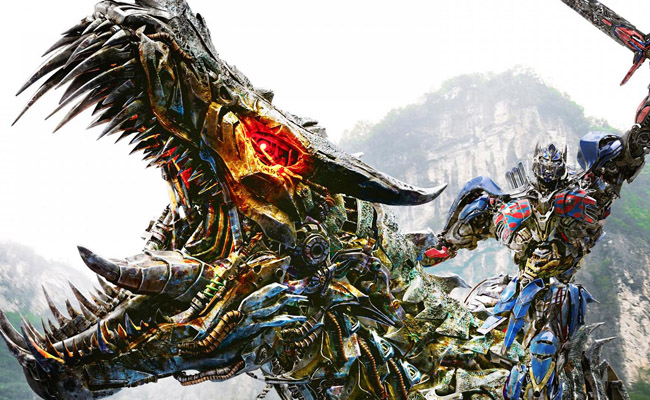 The disappointing box office returns for Transformers: The Last Knight — by comparison to the previous films, of course — has likely brought an end to the Michael Bay version of the Robots in Disguise according to a Hasbro investor presentation at New York Toy Fair. Though the Bumblebee solo film is set to drop this Christmas, the company hinted that their new agreement with Paramount will lead to a "reset" following the film's release according to i09:
We're actively developing live action and animated films, and have dated several under this new agreement. We're excited about this year's Transformers: Bumblebee, as we work with the new Paramount team to reset the future direction of Transformers. We'll be partially financing the production of these films, and Bumblebee is the first under the new agreement.
Now reset doesn't necessarily mean that the current Transformers are going away, but many are leaning that way due to Hasbro's deal with their other properties.
First, you'll notice that Transformers 6 is not on the schedule. This seems to go against the idea that the series would be annualized with the sixth, seventh, and eighth movies in the franchise already mapped out. This also could mean that the dozen or so stories in Michael Bay's "hopper" are also out the window, while the idea of a Hasbro shared universe gains steam — particularly with the Paramount/Hasbro event film hinted at in 2021.
The new deal apparently gives Hasbro more creative control over their properties and this could mean that everything established by the film robots can be tossed out. Not that it matters considering the continuity seems to be the last thing anybody is thinking about when they make a Transformers film.
We'll have to wait and see, but change probably couldn't hurt the franchise at this point.