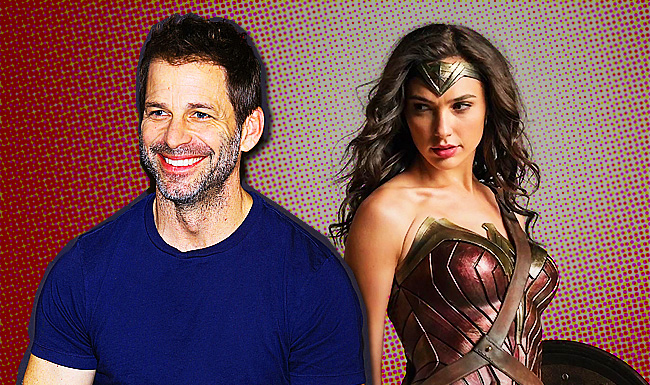 Way back in the halcyon days of March 2016, Zack Snyder hinted he'd have a cameo in Wonder Woman as a World War I soldier, and he even shared a photo of himself in uniform. Now we know where the Batman V Superman director appeared, and it's enough to make you slap your forehead and yell "D'oh!"
A set photo we can't embed shows Snyder standing in the background as Gal Gadot and other castmembers pose for a picture. Specifically this daguerrotype:
Where Snyder is standing and what he's wearing in the set photo make it clear he's this guy:
It was staring us in the face all along. Producer Deborah Snyder also confirmed the cameo in Wonder Woman: The Art And Making Of The Film, as transcribed by Screen Rant:
"[I]t was an exciting first day of shooting since it was a passing of the torch. The photo links Batman V Superman: Dawn of Justice to Wonder Woman, so both Zack and Patty [Jenkins] were present that day, working collaboratively. It was an exciting shared moment as we watched the DC world expanding and it was wonderful to be able to capture that moment in such a unique way. Photographer Stephen Berkman must have shot twenty glass plates before he, Zack and Patty all felt they had the winning photo, as shooting a daguerrotype is art wrapped in a science experiment."
This means Zack Snyder had two cameos in Batman V Superman. His hands were a stand-in for Ben Affleck's hands in a close-up, and the daguerrotype was Bruce Wayne's proof that Diana hadn't aged. Now maybe Bruce can get the *ahem* bottom of the mystery of where Diana was hiding that sword.
(Via Screen Rant)