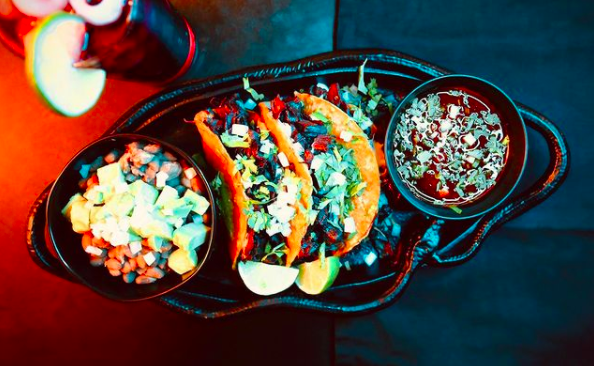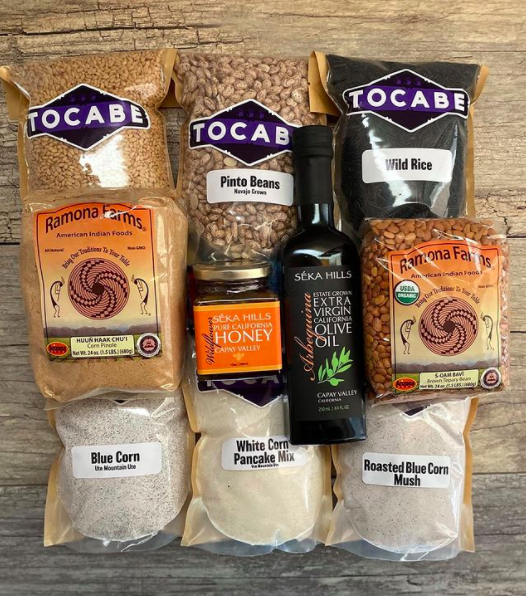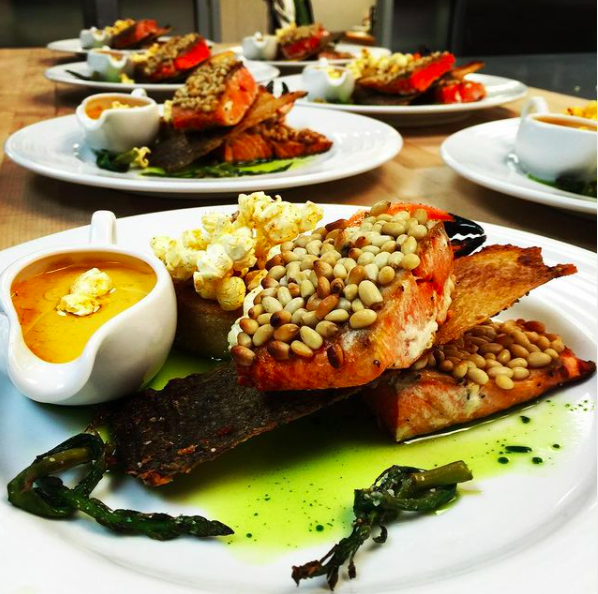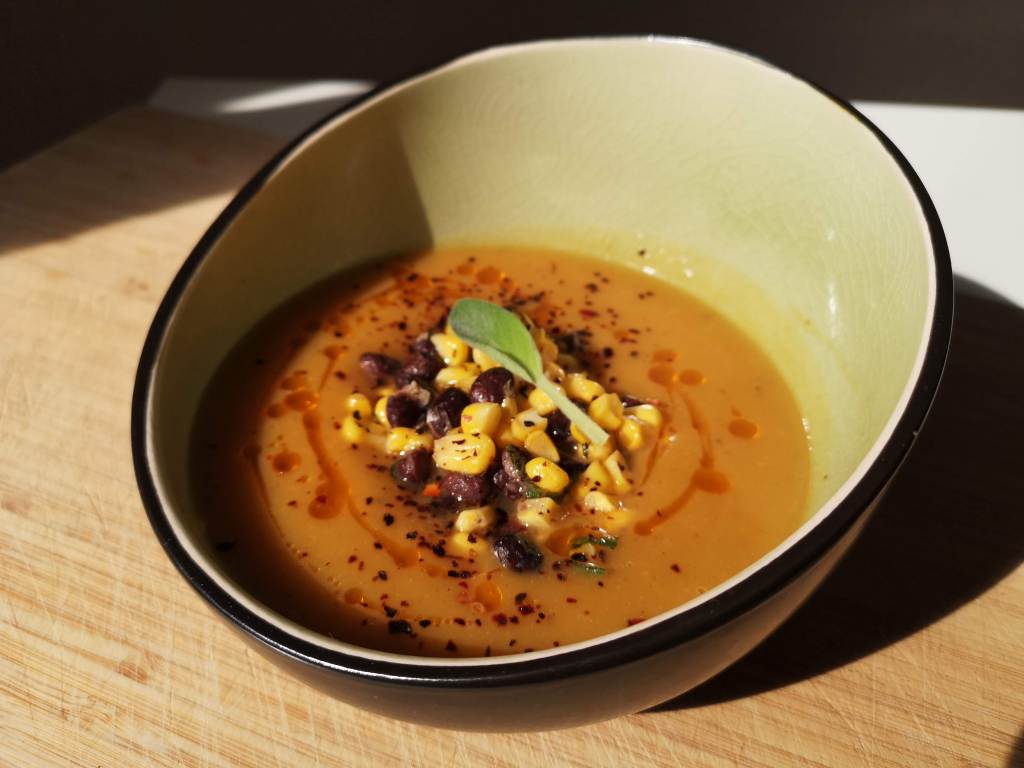 2021 is the year that Indigenous American food hits the mainstream.
The future of American cuisine is in its past. That might sound weird in a world where we're always looking ahead for what's next, what's new, and what's hot. But I really believe it.
For centuries, Indigenous culture has been systematically destroyed through multiple genocides carried out by European colonizers, migrants, and eventually the Americans, Argentinians, Canadians, Mexicans, Brazilians, Cubans, and so forth that they became. That cultural destruction means that people like me have not only lost their traditional names (my last name is that of an adopted, white step-parent only one generation back) but also our religions, languages, music, art, sciences, literature, and foodways. The very fact that there isn't an Indigenous fast-food chain, fast-casual restaurant, family restaurant, grocery store, and high-end dining experience in every major, minor, and small city in places around the U.S., Canada, or Argentina is inherently tragic. But it is something that's slowly changing, especially in the U.S. and Canada right now.
The Indigenous food movement is gathering speed across the nation, with Minneapolis at the heart of that movement. Chef Brian Yazzie, who recently cooked for Padma Lakshmi on her show Taste The Nation, offers a sterling example of how unique, important, and tasty the Indigenous food movement is. Gatherings Cafe started as a spot in an American Indian cultural center that was a bit adrift until Yazzie came along during the pandemic. The cafe was converted to serve the area's Indigenous elders who were cut off from food due to the pandemic. Yazzie's team worked tirelessly to put out meal after meal, day after day as the pandemic raged through Indian Country.
Nearly a year-and-a-half later, Gatherings Cafe has opened to the public with a menu that leans into the area's Indigenous ingredients while highlighting traditional dishes and also creating a space for new chefs to learn about Native recipes and techniques. Cedar braised rabbit, blue-corn waffles, Tepary beans, Minnesota wild rice, slow-cooked bison tacos, and so much more adorn the menu. The clincher (and why we think you should try it) is that it's a fast-casual concept at its heart. You can get a to-go box right now. There's no gatekeeping at Gatherings Cafe, which reminds us of another Indigenous American fast-casual in Denver…
Tocabe — co-owned by Matt Chandra and Ben Jacobs — is the seminal fast-casual chain for Indigenous America. Their slow-braised bison ribs in a berry sauce are worth driving to Denver for on their own, literally right now. And while the pandemic certainly made life hellacious for all restaurants, Tocabe's team pivoted towards creating a farmers' market to help Indigenous farmers around the country stay afloat during these trying times. The Tocabe Indigenous Marketplace aims to be the comprehensive Indigenous American grocery store in the country with sundries, a butcher shop, and to-go meals all in one place.
The American Southwest is another cornerstone of resurgent Indigenous cuisines. Chef, podcaster, and activist Andi Murphy has been at the forefront of championing Indigenous food and chefs for years while also writing about and cooking food from her own kitchen.
"The menu at the Indian Pueblo Kitchen, located in the heart of Albuquerque, New Mexico, focuses on Pueblo and Indigenous Southwest foods," Murphy tells us. "It includes a mix of traditional and contemporary comfort foods like red chile stew, corn mush, Frito pies, and sugar cookies. Executive chef Ray Naranjo is connecting and experimenting with ancestral flavors not only from New Mexico but from all over Indigenous America with wild rice, salmon, quinoa, chocolate, and so much more. And we get to have a taste of that on special and seasonal menus."
Murphy's advocacy goes beyond highlighting Indigenous chefs and farmers on her podcast, Toasted Sister Podcast. Murphy also hosts a constantly updated list of all the Indigenous-owned and operated food stops in America. The ever-growing list includes everything from local produce stands, fishmongers, and butcheries to cafes, food trucks, and dining experiences that support Indigenous cuisine in America. You'll be able to find everything from Indigenous grown cornmeal, beans, and greens to cuts of wild bison and salmon to Indigenous roasted coffee and chocolate. It's a priceless source for starting your journey on the road back to America's Indigenous foods that actually puts money into the pockets of the folks growing or preparing that food.
The community that Andi Murphy, Matt Chandra and Ben Jacobs, and Brian Yazzie are creating goes beyond just serving you food. At its core, the movement addresses serious questions of food justice — extending even beyond the constraints of capitalism. Chef Sean Sherman, who just opened the high-end Indigenous food experience Owamni in Minneapolis, surfaced an important question on David Chang's podcast recently when he asked, "why do our foodways have to be profit-based?" The moment left Chang, an unabashed food capitalist, speechless. But that bold ethos is imbued (on some level) in the Indigenous food conversation from the U.S. to Canada and New Zealand to the Pacific Islands.
Yes, this is about the return of millennia-old foodways that were supplanted by wave after wave of colonial migration for the last 500 years. But it's also about rethinking every aspect of how and why we eat and how we get the food we do. The Indigenous food movement isn't only offering you something completely fresh in the American food scene, it's also asking why your food system is so unhealthy, destructive, and dehumanizing, all while offering another way.
It's radical, educational, and genuinely delicious.
WHY 2021:
The Indigenous food movement is a ray of hope for Indigenous folks who are relearning our languages, religions, arts, sciences, and cultures. It's an education on a plate or in a to-go box or in a bag of cornmeal. It's a path forward while finally embracing forgotten and ignored histories.
The future of American food is, indeed, in its past. But that doesn't mean it's tired or old. In fact, supporting this resurgence and getting to know these dishes is absolutely thrilling.