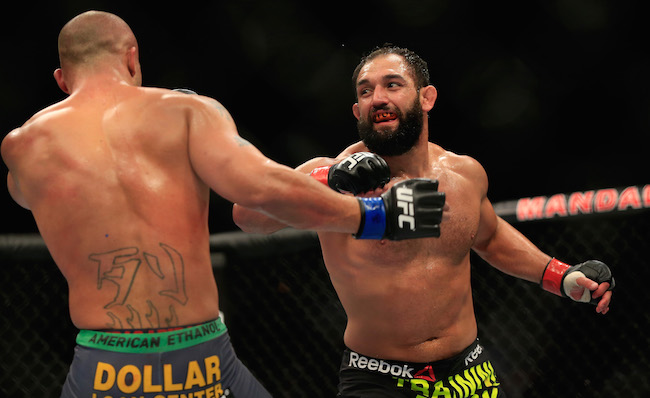 After yet another blown UFC weigh-in, former division champion Johny Hendricks has decided welterweight isn't the place for him at that this stage in his career. Adjust your UFC 207 viewing experience accordingly.
Hendricks, who has lost three of his last four fights heading into tonight's tilt with Neil Magny, told MMAFighting.com that he's through with being a welterweight.
"I'm done fighting at welterweight," said the man that went the distance with Georges St-Pierre at UFC 167. "Unless they open up a 175-pound division, I'm moving up to middleweight."
Even if he seems a bit undersized for middleweight ("The lord blessed me with great strength," says Hendricks), a new weight class would probably do Hendricks' bank account some favors. Twenty percent of Hendricks' purse will go to his opponent tonight thanks to the failed weight cut hurdle. UFC 200 also saw a catchweight bout with Hendricks after he couldn't make weight for his fight against Kelvin Gastelum. We can't imagine the UFC is particularly kooky about the recent weigh-in hiccups, so this switch could be embraced with open arms by the company.
Provided this plan is a go, who would you like to see Hendricks face inside the Octagon™ at middleweight and where does he deserve to be in the division? Provide your verdict and leave you consulting fee in the comments.
(Via MMA Fighting)