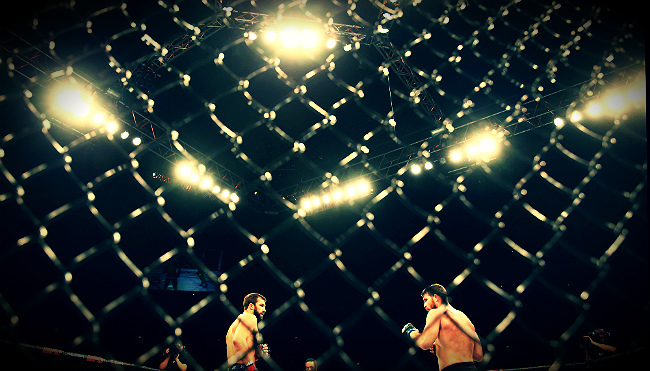 The long rumored UFC sale has finally gone from speculation to reality as UFC brass made the announcement following UFC 200. On Sunday night, TMZ broke the news that ESPN and Jeremy Botter had been talking about the sale for weeks. And you can expect a whole slew of further news on Monday morning as execs Lorenzo Fertitta and Dana White do media rounds to explain what this means for the future of mixed martial arts.
For now, here's what we know about the consortium of companies that just bought the Ultimate Fighting Championship.
WME-IMG
William Morris Endeavor is one of the biggest talent agencies in Hollywood, while International Management Group is a heavyweight agency in the worlds of sports and fashion. In 2009, William Morris Agency became William Morris Endeavor by merging with Endeavor Talent Agency, run by Ari Emanuel and Patrick Whitesell. Emanuel (the inspiration for Entourage's Ari Gold) and Whitesell quickly became co-CEOs of the new WME. And in 2013, WME bought IMG for $2.4 billion.
This is just the latest sports company WME-IMG has bought recently. Just last year they bought Global eSports Management (GEM), a major international e-sports management company. They plan on launching a Counterstrike: Global Offensive league later this year that will air on TBS. They also bought the Professional Bull Riders league for $100 million and the Miss America Pageant after Donald Trump was forced by television networks to sell it after his racist remarks about Mexicans.
According to TMZ, WME-IMG's Ari Emanuel will 'wield a lot of power' over the UFC, perhaps taking a role similar to what Lorenzo Fertitta had in the past: pushing the big picture vision for the company and arranging power deals amongst the global elite.
WME-IMG might also be where the Chinese connection for this deal lies. Earlier this year, the company announced a partnership with China web giant Tencent and Sequoia Capital China.
Silver Lake
In 2012, Silicon Valley based private equity firm Silver Lake bought a 31 percent minority stake in WME. Now WME co-CEOs Ari Emanuel and Patrick Whitesell sit on the company's executive committee along with Silver Lake Partners Managing Director Egon Durban. Silver Lake has its fingers in many important tech pies including Alibaba Group, Dell, GoDaddy, SolarCity, and Symantec. They were also past investors in companies like Zynga, Skype, Seagate, Nasdaq, and Groupon.
MSD Capital
MSD Capital is an investment company owned by Michael Dell of Dell Computers fame. The company took money Dell made in the computer industry and diversified it into many diverse markets from real estate to lumber to dentistry. Several of the company's larger deals have been aided by Silver Lake, including an extremely lucrative $24.9 billion leveraged buyout that took Dell from a public company back to private ownership.
KKR
Kohlberg Kravis Roberts is an American private equity firm that specializes in global investments and leveraged buyouts. These are the private equity guys that manage other private equity companies, and they're pioneers of the leveraged buyout, where the buyers borrow a large amount of money to purchase a company using the company they're trying to buy as collateral. Past buyouts include RJR Nabisco and various massive energy, tech, and real estate companies. According to Bloomberg, KKR currently manages $126.4 billion in private equity holdings, credit assets, real estate and hedge funds.
Where That Leaves Past Owners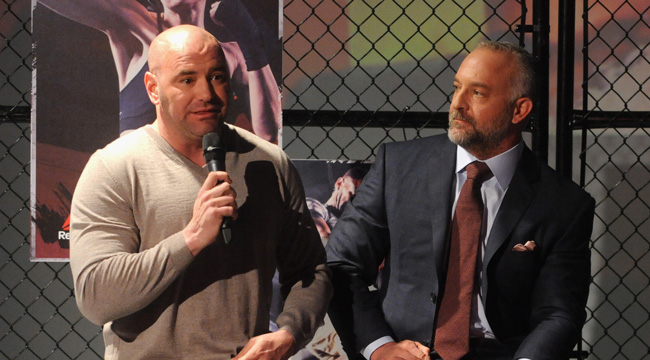 Flash Entertainment, an investment company representing the interests of the Abu Dhabi government, retains its 10 percent minority interest in the UFC that it purchased from Zuffa back in 2010. The company has been a largely silent partner (as far as we know), with only a single event held in the country shortly after the deal was made.
Lorenzo and Frank Fertitta will go from owning 40.5 percent of the organization each to owning a minority interest of unknown size. Lorenzo Fertitta will also step down as CEO and take on a diminished role during the transition of the company. Frank Fertitta has been largely removed from UFC operations since 2008, concentrating on the family's Station Casinos business. In January of 2016, it was revealed that Station Casinos will be going public in a deal that will earn $112.5 million for each Fertitta brother and $106 million in a trust for their children.
Their relinquishing of control over Station Casinos could set up the conditions where the Fertittas could bring the Raiders to Las Vegas. NFL rules prevent anyone with ties to gambling from owning a team.
Dana White's nine percent ownership stake in the UFC is expected to shrink as well, but he will still maintain an unknown percentage. He will also be staying on as an owner and president of the company. As he said in a tweet:
There's still plenty of dominoes to fall in this, and we'll be learning more about the future of UFC soon enough.