3D printing pushes the boundaries of our imagination on a regular basis. From the ability to print prosthetic limbs to the giant machines printing actual buildings to the possibility of printing human tissue to replace organs in transplants, the variety of uses for the tech prove again and again that we're living in a fascinating time. We're on the frontier, watching as 3D tech evolves into a crucial facet of any number of fields. Innovators all over the world are exploring its limits. And the sneaker world is no exception.
Shoe companies are in a mad race to come up with the most innovative designs, employing cutting-edge technology in their products. Giants like Reebok with its Liquid Factory process or Adidas with its Futurecraft 4D sneakers are announcing new versions of their tech and products all the time. Sneaker designers — large and small — are working behind the scenes to make development faster, the style more innovative, and the shape and materials more useful to athletes and hobbyists alike. Over the past few years, the tech has gotten better exponentially, and rapidly, it's becoming clear that we're entering a brave new world of kicks. One built on a 3D platform.
With a speedier design process, unique customization opportunities, and far less waste in manufacturing, 3D printing feels like the inevitable revolution of sneakers. And because that intersection of two of our favorite things — sneakers and innovative technology — has got us hyped, we talked to a couple of experts, Bill McInnis, Head of Reebok Future and Matt Powell, a leading sneaker industry expert from footwear consulting firm NPD, to find out all the ways that 3D printing is leading to a creative explosion and a new sneaker renaissance. Here's what they keyed us in on:
Research and development are much faster — opening up new, exciting possibilities in the design process.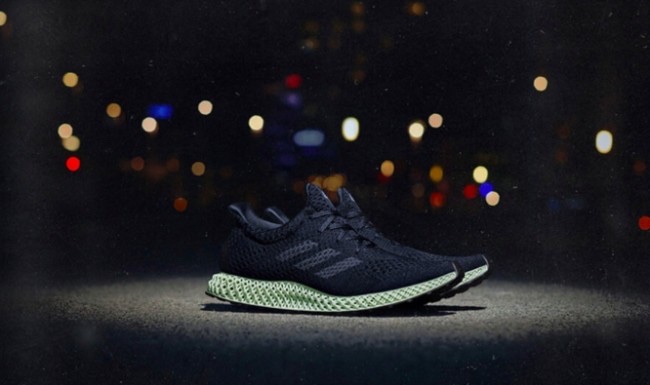 "3D printing takes many steps out of the R&D and prototyping processes, which will allow products to market faster," Matt Powell says, "Speed to market is the most game-changing aspect to 3D printing"
Sneaker designers can design in 3D right away — going right from concept to 3D component — rather than having to go through the lengthy process of creating a mold. Taking that very expensive step of making a metal mold out of the undertaking makes it a much more seamless process.
The new technology will soon lead to the mass production of bespoke shoes, and it is going to change what we think of as the traditional sneaker.
Reebok's Liquid Factory is doing some incredibly exciting work in the 3D world. It's set to usher in a new era of mass production as, up until recently, 3D printing could be costly and was still in the beginning stages. Reebok has been developing the technology for 20 years, but only unveiled their liquid tech a couple of years ago. Aspects like their signature liquid lace system make the shoes look different from any sneaker we've ever seen.