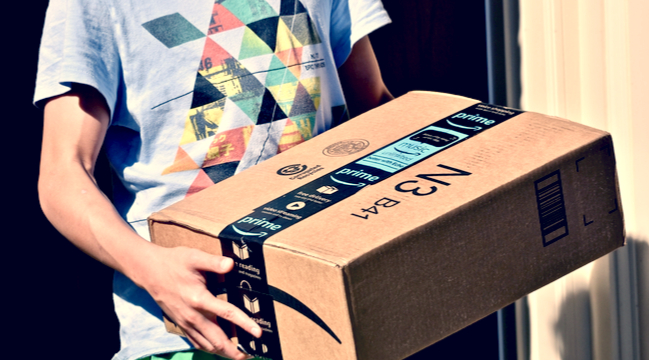 Earlier this month Amazon announced that they were working on innovative new ways to leave deliveries at your car or even your home. At the time they were calling it a "smart doorbell service" that would allow Amazon's delivery people to open your door and drop your package just inside the safety of your house. Well, today, Amazon announced a new program called Amazon Key that does exactly that.
Amazon Key is a $250 package that works with the company's Cloud Cam and a smart lock on your door. Basically, when the courier arrives, they scan the barcode on the package which floats up to the cloud to confirm everything. Once everything checks out, the courier uses an app to swipe and unlock your door. When the door opens, the courier will ostensibly place the package inside, close the door, and walk away. The Cloud Cam will record this whole process for posterity and your security.
This sounds cool and terrifying all at once. There are so many questions we have. The biggest one being, how long before someone hacks a Cloud Cam and pops open your door? Because, come on, we all know that's happening sooner rather than later. Also, what happened to getting a lock box outside your door? Wouldn't that inherently be safer?
Those worries aside, there are some people on Twitter pretty excited about this possible game-changer from Amazon.
Okay, we know people are always going to get excited about new tech and gadgets, but there seem to be plenty more who are pretty skeptical of the whole affair.
And, lastly, this guy asks a very important question:
Amazon plans to launch this service in 37 cities across America by November 8th. It'll only be available for deliveries coming straight from Amazon, meaning no third party deliveries are available with Amazon Key. So, who's ready to put an Amazon camera onto their homes and give them the key to the front door?
(Via The Verge)