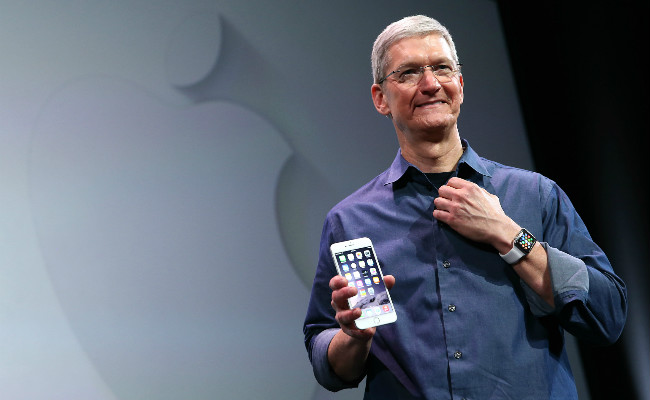 September is coming, which means that we're very likely close to the announcement of a new iPhone. But what will the 6S look like? What will the differences be? And will the phone still drain battery faster than Usain Bolt can run a mile? Can't wait till next month to hear about the specs? Good news! Rumors have surfaced that describe some of the things you could be seeing with your next upgrade.
According to Digital Spy, the phone will be unveiled on September 9th and available to purchase (or stand in long lines to purchase) by September 18th. That's a really quick turnaround, but the phone's got to come out fast if it's going to be the hottest gift of the 2015 holiday season. Here's what else Digital Spy learned:
In the wake of last year's bendgate farce, which saw early iPhone 6 models buckling and bending under moderate amounts of pressure, the new iPhone is set to be handed a reinforced frame.

Dimensions are set to stay near enough the same – the mooted 0.17mm increase in height and 0.25mm rise in thickness will be near unnoticeable, while the revamped frame is said to drop down slightly on its predecessor's 129g weight.
But that's not all: the newest iPhone may also feature more colors. Pink is rumoured and more colors may be announced at the unveiling. The most exciting thing that may be happening is Apple's removal of the 16gb model, making 32gb the minimum amount of storage you can purchase. I don't know about you, but even 32 gigabytes feels pretty cramped when so many awesome apps come out every week.
More information about the phone can be found here. If you're looking for any super intense upgrades, you're going to have to wait for the 7. The pink phone, though, will probably be flying off the shelves if it's coming.
(Via Digital Spy)