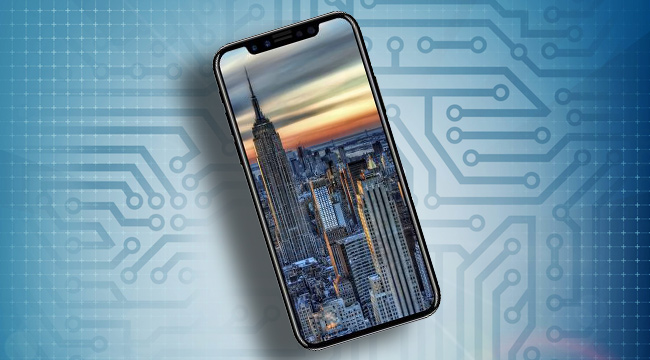 Apple is notorious for being tight-lipped about its products before they come out. At the moment, you'd be hard-pressed to find any acknowledgement from Apple that a new iPhone might be coming, even though that's all the tech press can talk about. So a huge new leak is fascinating, but needs to be seasoned with a little salt.
The leak, on Reddit, comes from Foxconn employees who've been verified by the moderators. Mostly the thread confirms rumors like wireless charging, although it does debunk the rumor that Apple is finally ditching proprietary ports, which — if true — will be a shame. Beyond that, it's mostly what we know, although there's revelations of behind-the-scenes drama like Apple struggling to get Touch ID to work in the front of the phone. Most curiously, it appears Apple will be adding facial recognition and retinal ID to the iPhone 8.
The question some have raised, though, is just why employees would go this route. As Mashable notes, often Foxconn leakers get paid for their information, and for good reason; in China, selling corporate secrets is a crime. So that they've taken to Reddit to reveal everything is curious, to say the least, and this might be somebody on the internet playing an elaborate prank. We'll find out soon enough: Apple is expected to announce iOS11 today at its Worldwide Developer's Conference, and that will likely clue us into major features and ideas for the iPhone 8.
(via Forbes)