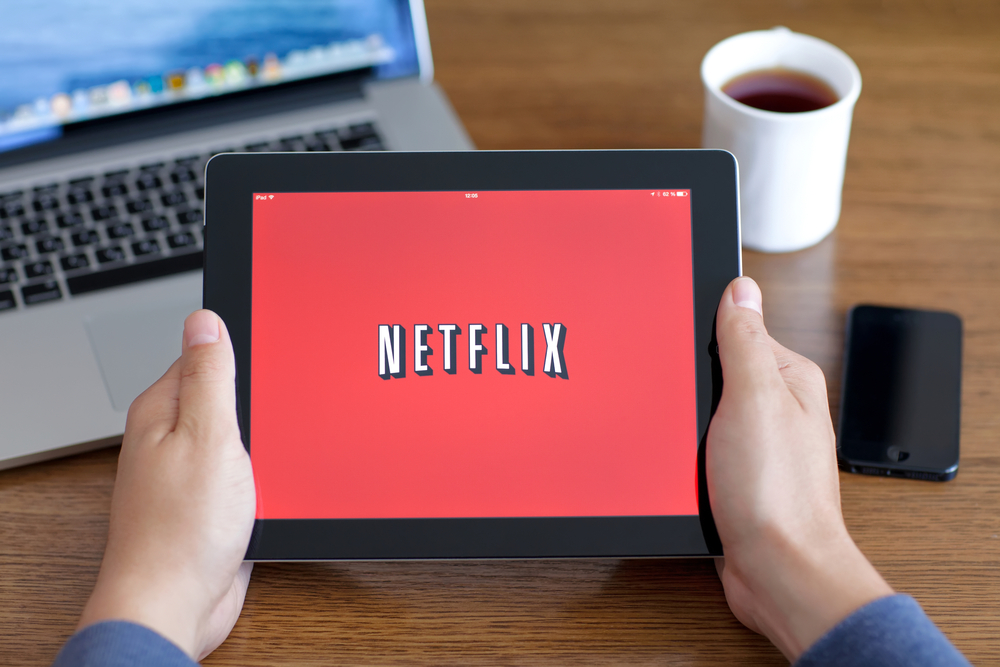 If you're reading this, you've probably tried more than once to stream Netflix in a hotel room on the usually unreliable WiFi. Well, there's good news if you want to catch the new season of Orange Is the New Black while you're on a road trip this summer. Netflix has partnered up with the Marriott chain of hotels to offer a Netflix app on your in-room television. This is the first time a hotel brand will be able to allow customers direct access to Netflix.
Marriott tested a number of internet apps on its guest room televisions, and up to 26 percent of people used them, with most people watching Netflix above all else. This was much higher than they expected, so they've worked with Netflix to design an app specifically for hotel use. If you're staying more than one day, you only have to log in to your account once. (If you don't have a Netflix account, you can sign up for one right from your television.) When you checkout, all that personal info is wiped from the hotel's servers.
Currently, it's only available at these six Marriott hotels: New York Marriott East Side, San Jose Marriott, Princeton Marriott, Newport Marriott, Dallas/Fort Worth Marriott Solana, and the Bethesda Marriott Suites.
The next group of hotels to get the Netflix rollout will be in San Francisco, Atlanta, Dayton, San Juan, and Anaheim later this summer.
Marriott plans to expand to 100 of its hotels by the end of the year, with the hope that the more than 300 hotels they have in the U.S. will have Netflix by the end of 2016. It's available in a dozen of its international hotels, and they anticipate expanding to all of its international brands.
Marriott International includes hotels like Ritz-Carlton, Courtyard, Springhill Suites, Fairfield Inn & Suites, and extended stay hotels like Residence Inn.
(Via Marriott)