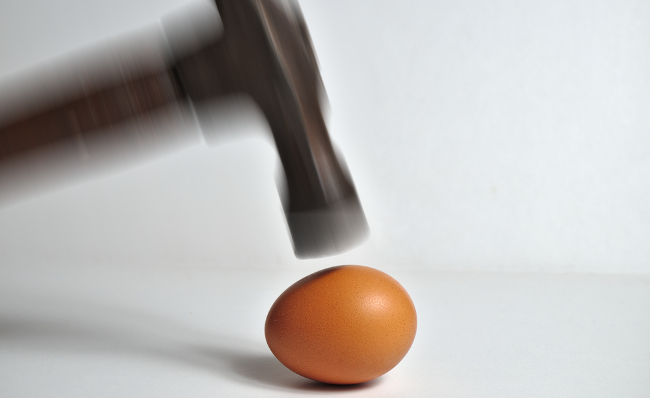 At this point, Twitter's egg avatar, its default for a new account, is notorious for being the sign of an incoming d-bag. As a rule, people who like to threaten women or scream racist abuse (or throw a hissy fit about comic books while doing both) generally don't want their boss, or their mom, finding out about their awful behavior, so they make a new account and let fly. Twitter, however, is finally doing something about it.
Twitter is introducing tools that let you mute eggs, which is useful, but if you want to take it a step or two further, and you should, you can also mute people who don't have a verified email address or a verified phone number, or both. In other words, it's now a three-step process to be fully visible on the service. That won't stop every troll, considering Twitter is still doling out verified checkmarks to neo-Nazis. But it will at least help curb the site's reputation for being the internet equivalent of a burning manure tanker crashing into a leaking sewage treatment plant.
You'll also be able to mute specific words from your timeline for a day, a week, or even indefinitely, which will help. And Twitter claims its notoriously slow and often clueless abuse team will be better, but for now, we'll settle for being able to inform eggs, that yeah, they'd better run.
(via Recode)