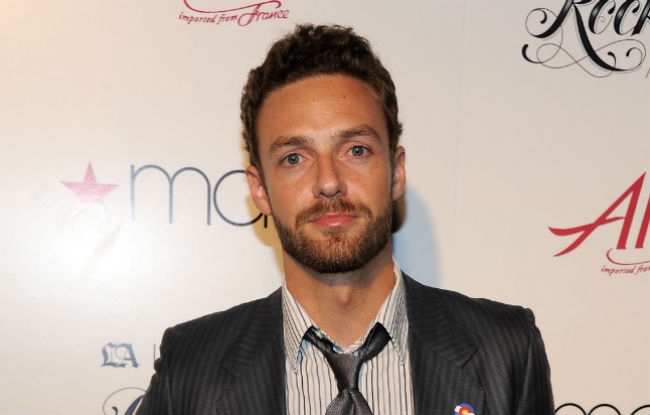 After debuting a completely vague and in no way spoilerific trailer for the back half of Season 5, The Walking Dead is continuing its trend of torturing fans with teases that ultimately reveal nothing about what we can expect when the show returns by adding a new cast member to the mix. Ross Marquand (who I have to say kind of looks like a bearded Chris Martin if I squint my eyes a little bit) is set to join the gang sometime during the eight episodes the season has left.
According to Andrew Lincoln, Marquand, who has appeared on shows like Mad Men and, oddly enough, voiced Hans Solo on an episode of Phineas and Ferb, is one of the many new faces fans can expect when the show comes back this February. Of course AMC isn't revealing who the actor will play or how many episodes he'll be sticking around for, but, as was their plan all along, fans have already started theorizing on what role the newbie will take on. (Is it Aaron? It's Aaron, isn't it? Say it's Aaron, please!)
Warning: Spoilerish Stuff Ahead. 
One big theory is that Marquand will be playing Aaron — the guy who directs Rick and the crew to the Alexandria safe zone. Show runner Scott Gimple hinted that a "very prominent gay character" would be making an appearance this season which only adds fuel to the Aaron theory and should get fans pretty excited because really, how long have we been waiting for the group to make it out of Georgia?