NBC

Hannibal (NBC, 10:00 p.m.) — Will Graham's finally healed from his brush with death eight months back. In the second episode of Season 3, Graham tracks Dr. Lecter to Italy where he tests the theory that "the enemy of mine enemy is my friend" as he spends time with an inspector who likes Hannibal for a series of past murders.
NBA Finals (ABC, 9:00 p.m.) — LeBron has put up unprecedented numbers through the first three games. The Cavs host the Warriors for Game 4, and if you even pretend to be mildly interested about basketball when it comes up in water cooler conversation, you should tune in to watch King James hold court.
Jimmy Kimmel Live: Game Night (ABC, 8:00 p.m.) — Between the Pixels movie he's plugging right now and his usual late-night uniform of sweat pants and sneakers, no celebrity has ever been more prepared to do "game night" with Jimmy Kimmel than Adam Sandler is tonight.
Beauty and the Beast (The CW, 8:00 p.m.) — They say that timing is everything in relationships. Well, that or trust and comfort and honesty and a healthy work-life balance. But mostly the timing, which is all screwy, as Season 3 opens with Vincent thinking marriage and Cat dealing with an epidemic of superhuman attacks. Vincent's gotta walk that fine line between man and beast to help her out professionally and help them out personally.
Wayward Pines (FOX, 9:00 p.m.) — Ethan ventures out into the places beyond Wayward Pines and is startled by what he finds. Ben and guest star Hope Davis do the Tom Cruise/Jack Nicholson dance from A Few Good Men as he goes through orientation and aims to learn about the eerie town in Idaho in "The Truth."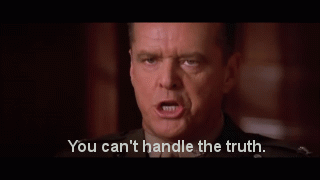 Columbia Pictures
Aquarius (NBC, 9:00 p.m.) — Manson does Manson things while David Duchovny and his thick brand of sarcasm investigate the murder of Art Gladner and try to find Emma… and a better understanding of everything that's afoot.
LATE NIGHT GUESTS: Chris Pratt, Eric Dane and Dawes on Conan; David Duchovny, Kit Harington and Tamia on Corden; Mark Ruffalo on The Daily Show; David Spade, Jennette McCurdy and A$AP Rocky on Fallon; Molly Shannon, T.I. and Matt Lucas on Meyers.