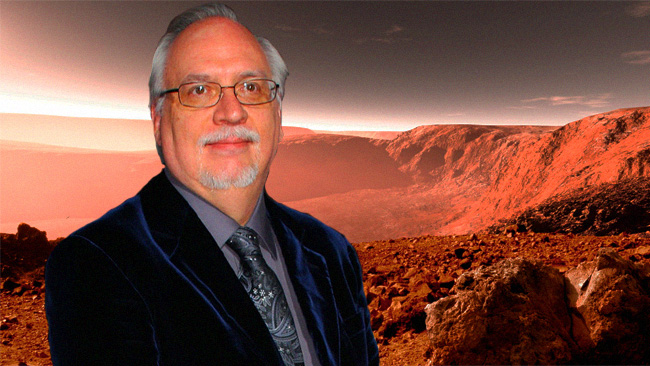 It's been some time since Babylon 5 creator, J. Michael Straczynski has left his earthly bounds, but word is he'll be returning to TV space drama soon with Red Mars, an adaptation of Kim Stanley Robinson's critically acclaimed Mars Trilogy, which will air on SpikeTV. Wait, SpikeTV? When did they get into sci-fi programming? I demand MANswers!
The Mars Trilogy explores how a human colonization of Mars might actually play out over a span of 200-or-so years. If you like your sci-fi as hard and scientifically-rooted as possible, the Mars Trilogy is for you. Over the years numerous talented people, from James Cameron to the folks at AMC, have attempted to adapt the Mars Trilogy with little success, but J. Michael Straczynski certainly has experience with long-term, big scale sci-fi projects, so maybe he'll be the one to finally make it work.
In addition to Straczynski as head-writer, Red Mars will be produced by Vince Gerardis, who was previously co-executive producer of Game of Thrones. Kim Stanley Robinson will be a consultant. I still don't know what to think about Red Mars happening on SpikeTV of all places, but there's no arguing there are some pretty solid names attached to the project, so hopefully we're about to get some new favorite Martians.
Via Deadline