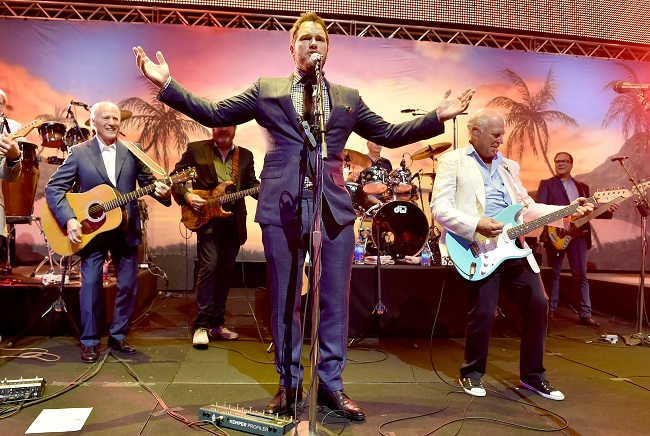 Chris Pratt is probably looking forward to a nice chill session following the press he needs to do for Jurassic World, and what better way to kick it off than to hop onstage at the premiere's after-party and sing "Margaritaville" with Jimmy Buffett? That's exactly what he did, and for his sake, I hope this busy, sweetheart of a man had himself a few margaritas to celebrate this insane blockbuster success.
A couple of people from the crowd took some video:
Another angle:
And one more shot of the stage, because Chris Pratt is the funnest guy we know.
You've been running from dinosaurs and defending a galaxy, Chris Pratt. You deserve a vacation. And now that his work is done, read our review of Jurassic World.
(Via USA Today and Entertainment Weekly)