You might not know it, but some of Hollywood's and sports' most recognizable faces were part of the Marine Corps before breaking into show business. Not only did their service in the Marines give them the discipline and drive to stick it out in the trenches of the entertainment industry, but it instilled a desire in them to serve others through charity work. Here are six celebrities who embody the Semper Fi spirit and have dedicated their time to improving the lives of others:
Before adopting the name Shaggy and releasing karaoke favorite "It Wasn't Me," Orville Burrell served with the Marines with the 5th Battalion as an artilleryman in Operation Desert Storm. Four years after returning home, Shaggy picked up a Grammy for "Boombastic." The success is something he credits to his military service. "I honestly think it was destined, to prepare me for what I had to do in music. The discipline that is required to do music, I could only get that from being in the Marines." For more than a decade, he's also been heavily involved with the health of children in Jamaica, having raised more than $1 million in funds and medical equipment for Bustamante Hospital for Children.
Drew Carey has been a powerhouse entertainer for more than 30 years, rising to the top of the stand-up circuit in the 1980s, creating and starring in the underrated The Drew Carey Show, and taking over for Bob Barker as host of The Price Is Right. Prior to introducing the world to the likes of Mimi Bobeck and Buzz Beer, Carey served in the Marines from 1981 to 1987, and he's been regularly involved in giving back to the Corps since then, bringing comedy to troops on USO tours and running the Marine Corps Half Marathon in 2011.
"When I was in the Marine Corps Reserve," he said, "that's when I did all my running, in 10Ks and stuff. That's what I went back to. When I was fat and started working out, I imagined myself skinny, in shape, fit, and running with the Marines. I did it today, and it's like a dream come true, let me tell you."
Outside of his charity work with the military, Carey's been an avid supporter of Ohio libraries, regularly donating to the libraries in his hometown of Cleveland.
Montel Williams is probably best known for hosting his long-running daytime talk show and as the author of several self-help books, but it's his military service and charity work that's especially worthy of recognition. He's had a long military history, joining the Marines in 1974 and later serving aboard a submarine in the Navy. Williams' dedication to service has also carried through in his charity work with A Solider's Smile, a program that assists active duty military and vets in getting dental work they might otherwise not be eligible for.
Actors don't come much cooler than Harvey Keitel. The guy is the freakin' Wolf! Before he was solving problems for Quentin Tarantino and acting in some of the most iconic crime movies ever, he served in the Corps at Operation Blue Bat in Lebanon in 1958. Since then, he's regularly been involved in giving back, like working on Marine Corps Birthday Gala and raising funds for Fisher House and Toys For Tots, the venerable charity founded to collect donated toys for children in need on Christmas. For Keitel, the Marine Corps has been a constant in his life:
"You can pretty much tell the people who do understand. They don't understand our experience, but they understand their own, which might have a parallel place. You're a Marine. I am [a Marine]. Our motto is Semper Fidelis. That says it all. Always faithful. That's something you're not going to find often in life."
Jim Beaver is probably best known to fans of HBO's Deadwood, playing the part of prospector Whitney Ellsworth and as Sheriff Shelby Parlow on Justified. What fans might not know is that he served in the Marine Corps from 1968 to 1971 and fought in the Vietnam War. Beaver, who has worked with such charities as the John Wayne Cancer Foundation, holds his time in the Corps as one of the primary growing periods of his life and attributes it to his career success, as well.
"It's a bit of a cliché, but I went into the Marines a boy and came out a man. It matured me in a lot of ways, primarily in terms of confidence in myself. It didn't eradicate my natural shyness, but it certainly reduced it. And it made me realize what I was capable of, that if I'd survived that experience, there were few things I would face that I couldn't get through much more easily. It expanded my world view significantly and made me a much more political person. It gave me stories to write and experiences to draw on that ended up benefiting my career substantially, both as a television writer and as an actor. For a time, I was one of a handful of Vietnam veteran writers in Hollywood who were frequently called on whenever a project about the war was being considered, and my first big break as an actor was directly related to my being a Vietnam veteran."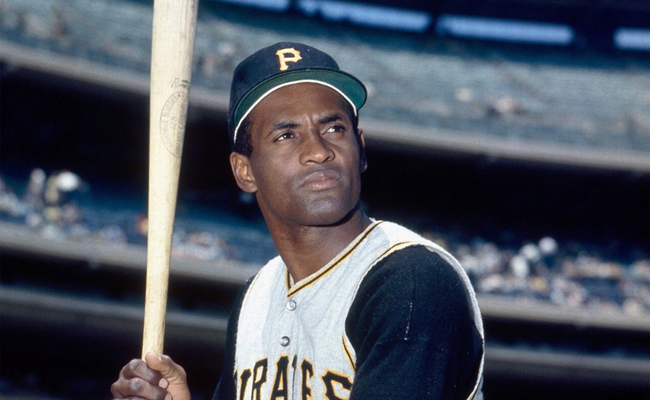 Roberto Clemente has gone down in history as not only one of baseball's best players — earning 12 Gold Glove Awards, as well as a National League MVP — but as a Latin American hero. While on a break from baseball in 1958, Clemente joined the Marine Corps Reserve, adding strength and improving his physical abilities until 1964. Clemente was dedicated towards not only serving others in the military, but was regularly involved with children's charities in Puerto Rico and Nicaragua, as well.