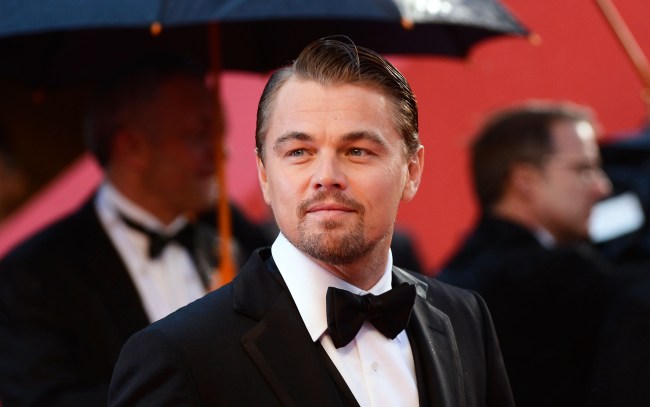 Attention Tinder-using swimsuit models of the world: Remember last week when you saw that weird dude named Leonard with the beard and schoolboy cap whose profile read "Definitely not famous actor Leonardo DiCaprio. Did not star in Titanic and Wolf of Wall Street. Don't even know why you're asking. I hear he's great, though"? Well, I have bad news for you. According to some random-ass person who allegedly talked to Leonardo DiCaprio at Coachella and breathlessly recounted their entire conversation to someone at Star Magazine, that might have been Jack Dawson himself you swiped left on.
"Leo confessed that he was using the dating app under the name Leonard," revealed the shocked source. Leo, who has a penchant for lithe blonde swimsuit models, isn't above meeting a few local ladies as well.

"He said he hasn't been on any dates yet – but is obsessed with swiping on girls and seeing who's out there," adds the source. "He said there's actually a lot of other celebs who use Tinder just for fun!"
So, two things.
One, imagine Leonardo DiCaprio at an exclusive club in Ibiza (one so exclusive that only he, one Saudi prince, and two dozen very discreet runway models know about it), sitting in the VIP section surrounded by leggy blondes and the world's finest champagne, with his dumb sparkling movie star face buried in his phone flipping through Tinder like every other schlub in the world. Do you think he's ever woken up in a cold sweat on a yacht off the coast of Monaco after realizing that someone somewhere might have actually swiped left on him. Him. A-List actor Leonardo DiCaprio. Oh, God. It must have shaken him to his core. I bet he called Kevin Connelly immediately.
Two, this whole thing would have been 50x better if the name he was going by was Leon. Like, come on, guy. Leon DiCaprio. It was right there.
(Via Celebitchy)