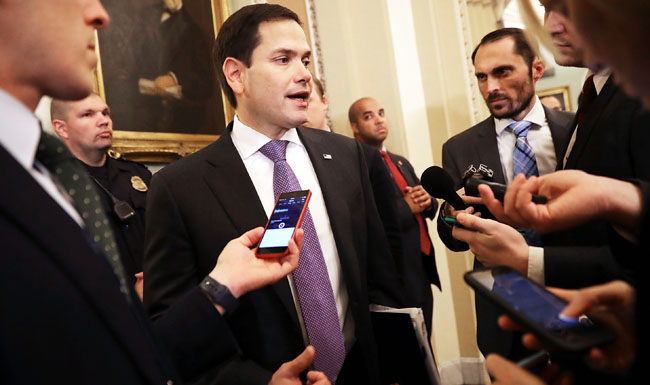 Five people were killed on Thursday afternoon when a gunman opened fire on the newsroom of the Capital Gazette newspaper in Annapolis, in what is being called a targeted attack by a 38-year-old man who apparently had a long-standing grudge against the newspaper. After years of vilifying and calling for attacks on the media, President Trump offered his "thoughts and prayers" to the victims and families on Twitter but later refused to comment to reporters waiting outside the White House.
One of the survivors of the shooting, Capital Gazette writer Selene San Felice later spoke with Anderson Cooper on CNN, recalling how she hid under a desk during the massacre and texted her parents that she loved them.
"I don't know what I want right now, but I'm gonna need more than a couple days news coverage and thought and prayers, because our whole lives have been shattered," she told Cooper, regarding the president's statement. "So thanks for your thoughts and prayers but I couldn't give fuck about them if there's nothing else."
For most rational and empathetic people, it was a difficult interview to listen to for many obvious reasons. But for Florida Senator Marco Rubio, apparently the hardest part was having to suffer through a gun violence survivor saying the F-word on TV. Rubio tweeted the following early Friday morning:
Sign of our times indeed! I mean what is the world even coming to nowadays when a woman narrowly avoids being gunned down and then later forgets to censor herself on live TV while she's clearly still in shock? Sign of our times!!
Not surprisingly, Rubio's tweet didn't go over so great on Twitter, as many piled on to ridicule him:
Others just pointed out the latent hypocrisy of the tweet after yesterday's tragedy — especially given Rubio's chumminess with the NRA:
In the wake of the Parkland massacre, Rubio took to Twitter to complain that the gun control debate has "infected the next generation" in regards to student protests. Always a class act, this guy.