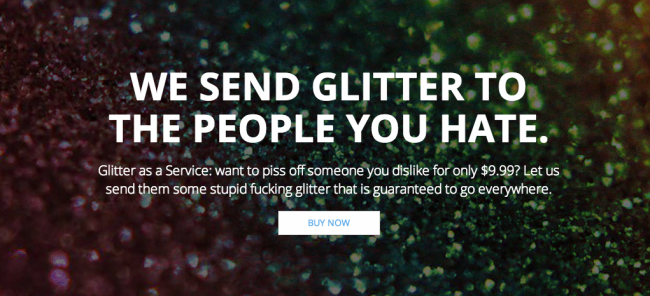 Yesterday, the internet became obsessed with a new website that celebrates two things the internet loves most: being an evil troll and fancy sparkly things. ShipYourEnemiesGlitter.com, which does exactly as its name would suggest, crashed within hours of going viral. Now the site's creator has some Gob Bluth-style regrets.
Matt Carpenter first went to ProductHunt.com and tried to plead with the masses to stop with the glitter: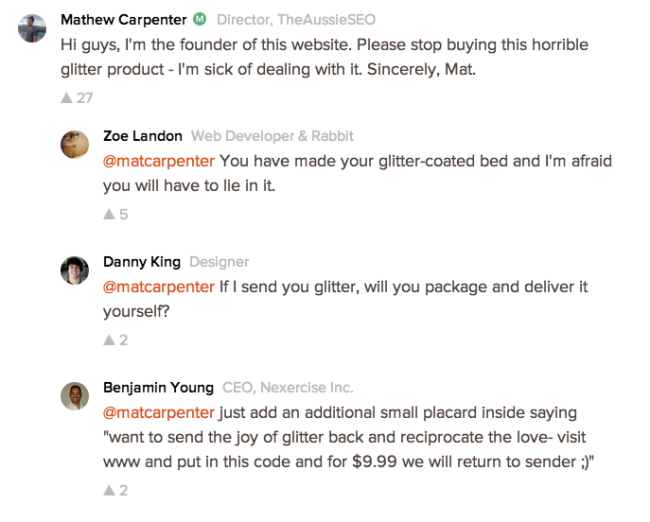 As commenter Zoe Landon pointed out, Carpenter made his glitter-coated bed. But rather than lie in it, he is now attempting to sell it.
When you look at Carpenter's Twitter bio, his rush to sell makes a lot of sense: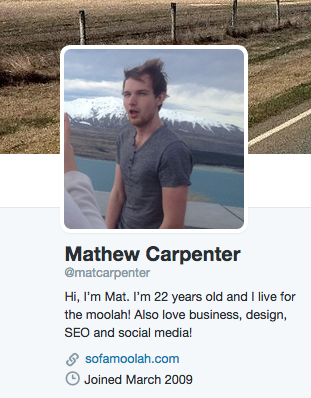 Assuming someone takes him up on his offer, he may get to enjoy that moolah after all.
Source: The Daily Dot