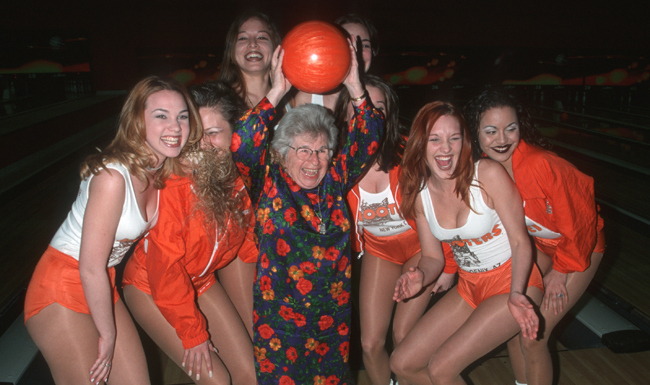 In what many experts are describing as maybe the most American restaurant opening news story ever, the world's largest Hooters restaurant will open in Las Vegas this summer. The only surprising thing here is that the world's largest Hooters wasn't already located in Las Vegas.
The big new location will feature:
A 15,000 square foot, two story dining room
Seating for up to 500 guests
"A large poolside bar"
A Kid Rock concert at the opening ceremony (I'm assuming)
Thousands and thousands of "I like your big fancy Hooters" jokes lobbed by drunken bozos toward very, very tired waitresses
Banner picture is 86-year-old sex therapist Dr. Ruth holding a bowling ball over her head while surrounded by Hooters girls, because it is my favorite picture ever. The end.
(Via Fox5Vegas)