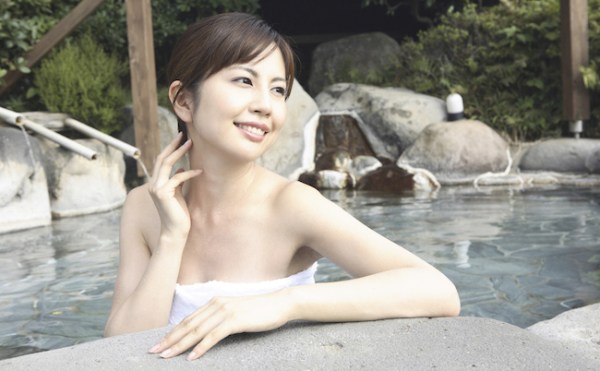 Sad news for anyone trying to get it on in a public setting surrounded by mountains: a Japanese hot springs is closing because there were just too many orgies happening for the customers' tastes (quick question: how many orgies is too many orgies?).
According to The Tokyo Reporter, the Fudo no Yu hot springs have closed forever due to the fact that some people drawn to the picturesque setting were using it as an opportunity to reclaim their lost youth instead of just relaxing as nature intended. And considering that there could be 40-50 people in the outdoor bath at one time, an orgy would really put a damper on the spirits of anyone who wasn't interested or invited to participate.
With an entry fee of 200 yen that was paid on an honor system, Fudo no Yu generally operated without managerial supervision. It was such a policy that may have encouraged one group to regularly descend on the premises and partake in sex acts. According to news site J-cast (June 1), the participants typically included 14 or 15 middle-aged males and several young women.

Other problems included the shooting of adult videos and the taking of tosatsu (voyeur) photographs of other bathers. As reported in the Mainichi Shimbun (June 1), some of the illicit footage wound up on the Internet.
But the orgies and voyeurism weren't the only problems. A man who had really enjoyed visiting the hot springs with his wife said he was dismayed to learn that women's underwear and purses were being stolen on the regular. What a twist. Those must have been some pretty good hot springs if people were showing up even though they might get their stuff stolen and accidentally be involved in someone's fantasies.
Despite the fact that closing the springs was a tough decision, the Fukuwatari neighborhood council chose to shutter it to maintain the neighborhood's reputation as a tourist destination.
(Via The Tokyo Reporter)