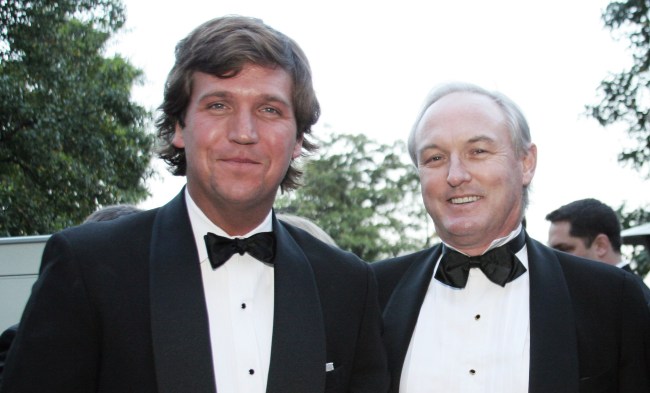 Now I want to preface this by asking you to hold your judgment for a moment. I am aware that talking about Tucker Carlson and the things that escape his mouth can sometimes get people heated, but I want you to put that aside and try to judge these email conversations on their content alone.
The emails in question regard a conversation between spokesman for New York City mayor Bill de Blasio, Amy Spitalnick, and Tucker Carlson, with some cameos by other players at different points. The contact was the result of Spitalnick's attempts to get a correction for a story at The Daily Caller by writer Peter Fricke concerning de Blasio's comments about President Obama's transportation proposal.
Caller editor Christopher Bedford got pulled into the lengthy email back and forth, leading to the reply, "We're reviewing the video now, Amy. If you annoy me with another whiny email before then, I'm muting this thread, thanks." You can read the entire thread over here, but it does make your head thump after a few moments.
This all prompted Spitalnick to contact Daily Caller founder Tucker Carlson directly and it brings us to our comparison. Here is Carlson's response to Spitalnick:
Dear Amy,

Thanks for your email. You believe our story was inaccurate and have demanded a correction. Totally fair. We are going over the transcript now.

What Bedford complained about was your tone, which, I have to agree, was whiny and annoying, and I say that in the spirit of helpful correction rather than as a criticism. Outside of New York City, adults generally write polite, cheerful emails to one another, even when asking for corrections. Something to keep in mind the next time you communicate with people who don't live on your island.

Best,

Tucker Carlson (via)
Now that's pretty professional, I'll give him that, but it still comes off as some sort of unneeded lecture. I can't be overly critical of the journalistic standards at play here since they're pretty spot on, but the lecture part just doesn't sit well.