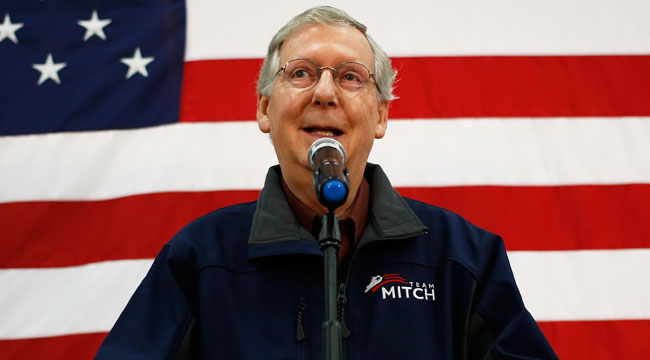 Senate Majority Leader Mitch McConnell is teaming up with Kentucky Agriculture Commissioner Ryan Quarles to introduce legislation that would remove hemp from the federal list of controlled substances. Via Lexington CBS affiliate WKYT:
The Hemp Farming Act of 2018 would legalize hemp, designating it an agricultural commodity while removing it from the federal list of controlled substances, according to a press release sent out by McConnell's office.

"Hemp has played a foundational role in Kentucky's agriculture heritage, and I believe that it can be an important part of our future," Sen. McConnell said in the release.
Hemp has long been on the list of controlled substances because it's from the same plant species as marijuana, even though hemp has a negligible amount of THC. Nevertheless, it's been illegal to grow without a permit for years. The 2014 federal Farm Bill loosened restrictions and allowed for states to designate research and development projects for hemp, which many states have started.
If enacted, the act would give states even more control over hemp regulations by removing all federal limitations and giving researchers a possible boost from federal grants from the Department of Agriculture. Thus far, the bill has been co-sponsored by Democrat Ron Wyden and fellow Kentucky Republican Rand Paul, which gives it a good, bipartisan shot as passage.