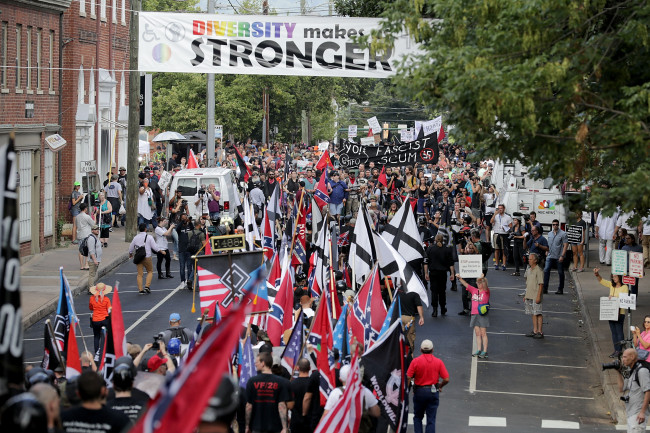 Twitter has been taking some hits lately. Apart from doubling the number of characters, the platform has seen users' accounts suspended for abuse for inoffensive or sarcastic tweets while accounts affiliated with white nationalists and literal Nazis continue to run wild. The issue was a larger part of Twitter's issues with dealing with abuse, but the platform received more scrutiny after a white supremacist killed counter-protestor Heather Hayer with his car during a right-wing rally in Charlottesville in August.
Twitter really didn't help itself when it verified the account of Jason Kessler, the man who organized that rally and later used Twitter to defame Hayer and referred to her death "payback time." The blue check mark added to Kessler's profile came weeks after Twitter CEO Jack Dorsey announced a plan to eliminate "hate symbols, violent groups, and tweets that glorifies violence" from the social media site.
In response to this latest gaffe, Twitter announced that it would immediately suspend its verification process, which Dorsey described as "broken."
"Verification was meant to authenticate identity & voice but it is interpreted as an endorsement or an indicator of importance," the official Twitter Twitter account wrote. "We recognize that we have created this confusion and need to resolve it."
Dorsey provided additional context on his personal account: "We should've communicated faster on this (yesterday): our agents have been following our verification policy correctly, but we realized some time ago the system is broken and needs to be reconsidered. And we failed by not doing anything about it. Working now to fix faster."
Kessler, who has nearly 14,000 followers on the platform, remains verified.
(Via The Guardian & The Daily Beast)