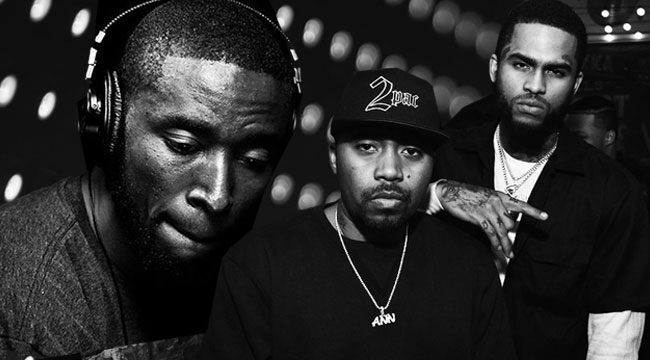 As the internet and technology have grown in influence and ubiquity, so have opportunities and avenues for young artists to share their music with the world. With Soundcloud keeping the lights on, at least for now, Spotify, Apple Music, and Youtube have made it possible to simply upload your latest hopeful hit for mass consumption, and sites like Bandcamp even allow artists to monetize their projects directly from a single online service it's easier than ever to get into the music game.
However, being successful or profitable still takes a lot of hard work and infrastructure, and usually, more of both than most rookies have time or money to dedicate just starting out. This is where a record label comes in. Generally speaking, the label provides the bankroll and logistical support to record, produce, publish, package, and distribute your music so the artist can focus on simply writing, recording, or composing beats.
Unfortunately, much of that support comes with strings attached. We've all heard horror stories of unconscionable album delays. For instance, up-and-coming Oakland rap star Kamaiyah's Don't Ever Get It Twisted mixtape has been delayed for unknown reasons, leaving her to leak her own "Successful" video in frustration (the video has since been removed from Youtube). Many artists often lose creative control of their product, as I discussed with indie, LA-based, Chicago rapper Open Mike Eagle.
With so many hands in the pot and so much investment in recouping up-front expenses, many major labels exercise undue leverage over rappers who just want nothing more than to rap. The label often gets a say in what singles are released, the recording schedule, final production notes, and even the overall look of an artist, right down to their wardrobe. Many a rapper has expressed exasperation with the structure and some have even quit over it.
That's where independent labels come in. An indie label is a record label that operates without the funding from outside major record labels. The definition can be hazy at times, but in general, an indie is a smaller label that is not owned by one of the "Big Three" major companies: Sony, Warner, and the Universal Music Group. Indies usually still handle the administrative tasks so that the artist doesn't have to, but without their own distribution channels (with some notable exceptions).
Artists on independent labels usually exercise greater creative freedoms than their major label counterparts; whereas Chance The Rapper can release a gospel-influenced single such as "How Great" on his first commercial retail album, J. Cole remained stuck in Roc Nation limbo for almost a year while prepping the release of Sideline Story, which was only greenlit after the success of "Work Out," a single he later apologized for, saying he "Let Nas Down" by selling out to corporate demands for a hit.
An independent label can be a huge boon for both rappers who are just starting out in the game, and grizzled industry veteran MCs tired of playing politics at majors. Artists can sign shorter deals, single album deals, and partnerships with indies, and many indies have distribution deals with major labels, which can afford them greater access to resources while still maintaining creative control. An additional fun fact: Uproxx itself has roots in a pivotal independent rap label from the '90s.
All that to say, here are ten of the most well-known, important, and influential independent labels in rap today.
Babygrande Records
Founded in 2001, this New York-based label is home to albums from artists like GZA and U-God from Wu-Tang Clan, Grand Puba of Brand Nubian, and most recently, Pete Rock and Smoke DZA's Don't Smoke Rock. Babygrande seems to specialize in aggressive, hardcore rap, delivering releases from The Demigodz' member's Apathy and 7L & Esoteric, as well as rugged rap all-stars M.O.P.
Entertainment One Music
E-One is technically the oldest label on this list, having been founded in 1987 as Koch Records. They were renamed in 2009 and while not strictly a rap label, they're responsible for some of the most important rap releases of all time, including projects from the likes of KRS-One, Tha Dogg Pound, Public Enemy, Joe Budden, DJ Khaled, The Alchemist, The Game, and even Snoop Dogg.
Fool's Gold
This one is also technically not a "rap" label per se, specializing in EDM and indie rock instead, but they still has a rather impressive roster of rap stars. Danny Brown, Brockhampton, and The Cool Kids all call this label home, as well as hip-hop producers like Just Blaze, Party Supplies, and Trackademicks. Additionally, Run The Jewels released their groundbreaking debut album on Fool's Gold, solidifying the label's rap rep forever.
It's A Wonderful World Music Group
Founded by 9th Wonder in 2008, IWWMG (also known as Jamla Records) is home to Rapsody, who just released her Laila's Wisdom album in conjunction with Roc Nation, as well as the Soul Council, a collective of producers who contribute to each of the label's projects, which included releases from 9th, Big Remo, Skyzoo, and Murs.
Mass Appeal
Mass Appeal may have the most solid hip-hop credentials of any label around after it was founded in 2014 by none other than Nasir Jones. Home to Dave East, Fashawn, and the second Run The Jewels album, Mass Appeal specializes in lyrical, streetwise rap with commercial appeal. While some of their releases have flown under the radar, heads would do well to keep checking for their artists Bishop Nehru, Boldy James, as well as Nas' long-awaited follow-up to 2012's Life Is Good.
Mello Music Group
Founded in 2007, the other MMG is dedicated to making high-brow boom bap, as evidenced by a roster that includes Oddisee, Open Mike Eagle, and Big Pooh. Many of their projects, such as The Iceberg and Brick Body Kids Still Daydream are dense, elaborate, concept albums featuring cerebral raps and challenging subjects, as well as smooth, instrumental hip-hop beats influenced by jazz, rock, and world music.
Rhymesayers
Rhymesayers has been banging out underground, backpack rap manifestos from the likes of Aesop Rock, Atmosphere, and Brother Ali since 1995. The Minneapolis, Minnesota-based label embraces weird, abstract artists like few others, and is often credited with the invention of "emo-rap" thanks to Slug's storytelling introspection.
Stones Throw Records
Since 1996, Los Angeles label Stones Throw Records has been on the forefront of sonic experimentation. Not limiting the label to just rap, founder Peanut Butter Wolf has created a safe space for persistently iconoclastic producers and rappers to create weird amalgams of funk, jazz, soul, blues, and psychedelic rock, as well as relatively straightforward, underground style rap. Guilty Simpson, Homeboy Sandman, Knxwledge, Madlib, and Quasimoto call this label home, and Stones Throw is responsible some of rap's most intriguing and strangest albums, including Madvilliany and Yes Lawd!.
Strange Music
Mostly identified as the Kansas City, Missouri rapper Tech N9ne's label, Strange Music owns the distinction of being one of the most successful independent rap labels today, regularly selling units in the six figures. Aside from housing Tech's fellow Missourians Krizz Kaliko and Big Scoob, Strange Music has devoted roster space to Rittz, ¡MAYDAY!, Wrekonize, Murs, Bernz, and Jay Rock.
Top Dawg Entertainment
Very little introduction is required for TDE, as they have become one of the best-known indie rap labels around after the resounding successes of Kendrick Lamar, Schoolboy Q, and SZA, but the truly scary part is how they continue to expand, signing Isaiah Rashad, Lance Skiiiwalker, and SiR, while still finding space to release their cornerstone artists as they develop. While the group has had several very public squabbles, they always seem to sort them out just in time to drop more unexpected smashes, making them one of the most successful independent rap labels out.