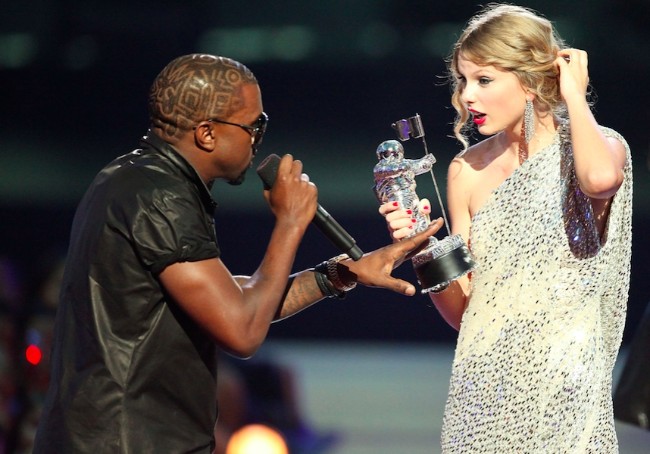 On Friday, a new movie about the life of Elton John, Rocketman, will open in theaters. It's the first big biopic about a musician to be released since the worldwide blockbuster success of 2018's Bohemian Rhapsody. (I'm not counting the misbegotten adaptation of The Dirt, Motley Crue's salacious memoir, that appeared on Netflix earlier this year, and was promptly panned and forgotten.) More biopics about famous musicians are on the horizon, including movies about David Bowie, Aretha Franklin, Dusty Springfield, and Celine Dion.
While I haven't seen any of those movies yet, including Rocketman, I'm confident that the following two things are true: 1) They are probably going to be bad, because biopics about musicians are almost always bad; 2) I will enjoy watching them, because I'm a sucker for music biopics, especially if they're bad. (Even The Dirt!)
I've seen so many music biopics that I think I'm pretty good at coming up with new ideas for music biopics. Here are eight of them, listed in order from "this would definitely work" to "this is kind of stupid but it would still definitely work."
1. Go Your Own Way: The Fleetwood Mac Story
How has this movie not already been made? Perhaps because there's too much story for a two or three-hour movie? You would have to make a Game Of Thrones-style TV show to tells the full story of Fleetwood Mac. Even the stuff that the average music fan doesn't know about Fleetwood Mac is fascinating. The Peter Green years could be its own season. The Bob Welch years could also be a season. And then there are Mac's glory years — you'll need at least 12 episodes to do justice to the soap opera that unfolded during the making of Rumours. And then there's the making of Tusk, which was nearly as tumultuous. I want an entire episode about Lindsey Buckingham doing blow and writing "The Ledge!"
Another thing in Fleetwood Mac's favor: This band has an abundance of good movie/TV show titles, whether you want to go tragic ("Little Lies"), ironic ("You Make Loving Fun"), or dreamy ("Dreams").
2. Trouble Man: The Marvin Gaye Story
Various people have been trying to make this one for years. (Apparently, Dr. Dre currently has a Marvin Gaye biopic in development.) It's obvious why the subject is so attractive — Marvin Gaye is a musical genius whose biggest hits are still well-known more than 30 years after his death. (The soundtrack alone would be amazing and probably a big seller, especially if you included contemporary songs that have borrowed heavily from Gaye over the years.) Gaye was also a tremendously troubled man who was murdered by his own father one day before his 45th birthday. His life was imbued with the sort of larger-than-life drama that simply can't be made up. Whether a mainstream movie could do that story justice without significant white-washing is another question. But here's a good place to start: Cast Lakeith Stanfield as Marvin!
3. I'm Not The Innocent: The Real Life Adventures of Britney Spears
A famous Rolling Stone cover story from 2008 declared that the queen of '90s teen pop's rise and fall was an "American tragedy." Eleven years later, it's still not easy being Britney. She recently filed a restraining order against her ex-manager, and also posted a photo of herself in a bikini to prove that she controls her own Instagram. It's still unclear whether Britney's story is still tragedy or ultimately redemptive. (What is clear is that the movie has to open with Britney Spears shaving her head in 2007 and then unfold as a flashback.) But if you cast Brie Larson in the lead role, Britney Spears could be Oscar bait.
4. I Am Trying To Break Your Heart: The Biopic
I've been pushing this idea about turning the 2002 Wilco documentary into a biopic for years. If you've ever run into me at a bar after midnight, I've probably given you the elevator pitch. Unfortunately, this ultimate version of this movie can't happen now, because Philip Seymour Hoffman is no longer with us and he was born to play Jay Bennett. (Maybe Jason Segel could alter his David Foster Wallace impersonation slightly and make it work for Bennett? I'm open to better suggestions if you have them.) Otherwise, I like Peter Sarsgaard as Jeff Tweedy and Elijah Wood as Glenn Kotche. I can't wait to see a dramatic re-enactment of the "Jeff Tweedy pukes after arguing about the mix of 'Heavy Metal Drummer' with Jay Bennett" scene!
5. Nine Days: The Story of Cher's Extremely Short Marriage To Gregg Allman
Did you know that Cher was once married to the late, great singer of the Allman Brothers Band for just nine days? They even had a child together (Elijah Blue Allman). It's true — though even if it weren't true, it would still be a good set-up for an insane, retro romantic-comedy. Besides, why do people watch biopics about musicians? Is it because audiences are fascinated by the trials and tribulations that famous pop stars must endure in order to achieve greatness? Or do we simply enjoy watching contemporary actors wear wigs and vintage clothes from the '60s and the '70s? The answer is "both," though I suspect that the latter explains the appeal more than you might think. A movie about Cher and Gregg Allman getting briefly hitched in 1975 would be one of the great "wigs and vintage clothes" movies of all time.
6. Kanye Vs. Taylor
As the author of a book about music rivalries, I feel confident in declaring that Kanye West vs. Taylor Swift is the greatest pop feud of the early 21st century. I could envision a biopic about this rivalry going one of two ways: 1) A talky indie drama, sort of like a combative version of My Dinner With Andre, with Kanye and Taylor trapped in a dressing room backstage at the 2009 MTV Video Music Awards, right after they had their famous moment on-stage. 2) A full-on Alien vs. Predator-style action film, with Kanye and Taylor going to war and the bevy of stars gathered at the 2009 VMAs — including Beyoncé, Lady Gaga, Katy Perry, and Green Day — getting caught in the crossfire. As an artist, I lean toward the indie film treatment. As a capitalist, I think the Alien vs. Predator approach could make bank.
7. Badfinger, The Saddest Band Of All-Time
Admittedly, this movie would have almost no box office appeal. The average person in 2019 knows the '70s rock band Badfinger, if at all, from the series finale of Breaking Bad. But trust me: Badfinger truly has one of the saddest, most heartbreaking stories in all of popular music. Signed to the Beatles' record label (Apple), Badfinger never really lived up to the hype that came with that association. That's not to say the band wasn't great — this song, for instance, is one of the prettiest and most melancholy ballads you've probably never heard. But the band was saddled with bad luck and worse business deals. In the end, Badfinger was destined more for tragedy than success, culminating with the suicides of its two main songwriters, Pete Ham and Tom Evans, both of whom hung themselves over the band's financial problems.
8. In The Air Tonight: Phil Collins Confronts The Guy Who Watched Another Guy Drown
Generally, the most successful biopics focus on a segment of a famous person's life, rather than try to cram everything into one movie. (Like The Social Network or The Aviator.) For a Phil Collins biopic, I propose focusing on his most famous song, "In The Air Tonight," and a story that didn't actually happen but is also so awesome that things like truth don't matter. I refer to the urban legend that Collins wrote "In The Air Tonight" about a guy who watched another guy drown, and then confronted the guy at a concert. (Eminem later referenced this story in "Stan.") This would be more like a psychological thriller than a conventional biopic, with Phil Collins acting as a kind of private detective doing one of those extremely elaborate "who did it?" reveals that you see in episodes of Monk or Columbo. If this movie was a hit, Phil Collins could go on to write more songs about people who didn't prevent tragedies, and then confronting them at concerts. Like an '80s-pop version of The Avengers.